Building growth forecast to halve


Wednesday, 19 September 2012

RESOURCES projects fall and end of the BER stimulus takes a toll.
Source: Business - on September 24, 2012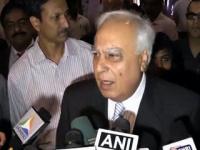 New Delhi, Sep 24 (ANI): Notwithstanding the series of reforms the government announced in the past two weeks, Global ratings agency the Standard & Poors has cut its India growth forecast to 5.5 per cent from 6.5 per cent. However, Union HRD minister Kapil Sibbal has stated that the countrys...
You Might Like
Twitter
Comments
comments powered by