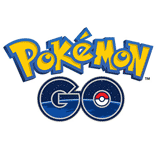 Pokémon Go Finally Gets Ditto via Stealth Update
While Pokémon Go's fallen pretty far, it remains one of the most popular apps of all time with over 500 million downloads to date. That's despite the developer, Niantic, gutting many of its […]
geek.com
You can finally catch everyone's favorite in Pokémon Go
If you're one of the people who haven't deleted Pokémon Go yet, you'll be happy to know the world's favorite Pokémon is now ready to be caught — but there's a twist. As fans of the..
The Next Web
Stopped playing Pokémon Go? Here are 8 reasons to start again
Go back! For a few weeks this summer, it seemed like everyone was playing Pokémon Go. You could tell at a glance, typically, as players stared slavishly at their screens (more so than usual) while..
Macworld
AMAs 2016: Kendrick Lamar Performs "Don't Wanna Know" With Maroon 5: Watch
At tonight's American Music Awards, Maroon 5 and Kendrick Lamar performed their collaborative single "Don't Wanna Know" live for the first time. Watch a clip from the performance below. Last..
Pitchfork
What can Pokémon Go teach the world of conservation?
Launched in July this year, Pokémon Go has become a global phenomenon, reaching 500 million downloads within two months of release. The augmented reality game, designed for mobile devices, allows..
Science Daily
Search this site and the web: