Stephen Miller (political advisor)
Political advisor to President Trump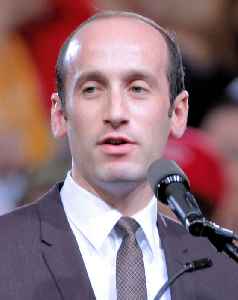 Stephen Miller is an American government official who serves as a senior advisor for policy to President Donald Trump. His politics have been described as far-right and anti-immigration. He was previously the communications director for then-Senator Jeff Sessions. He was also a press secretary for U.S. representatives Michele Bachmann and John Shadegg.


McConnell avoids WH citing COVID-19 concerns

[NFA] U.S. Senate Majority Leader Mitch McConnell, one of President Donald Trump's most powerful allies in Washington, has avoided visiting the White House for more than two months because of its..
Credit: Reuters - Politics Duration: 02:11
Published
You Might Like
Search this site and the web: