Andrew Colvin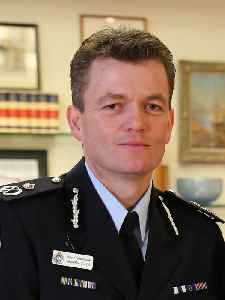 Andrew Colvin,, is an Australian police officer who is the current Commissioner of the Australian Federal Police.


Outgoing AFP chief backs media raids as replacement speculation swirls
The Australian Federal Police underwent "too much change, too quickly" under the outgoing commissioner Andrew Colvin, according to the the AFPA president.
The Age - Published
'He saw the writing on the wall': AFP commissioner rules out new term
The departure of the nation's top police officer, Andrew Colvin, leaves a newcomer to inherit the fall-out over media raids and what a former justice minister called a significant deterioration in..
The Age - Published
Australian Federal Police Commissioner to stand down
Andrew Colvin says he will not seek an extension to his five-year contract and will leave the force after September.
The Age - Published
Police chief responds to criticism of raid
AFP commissioner Andrew Colvin has hit back at suggestions his officers misunderstood parliamentary rules when executing a search warrant in October last year.
SBS - Published
Search this site and the web:
You Might Like