Sviatlana Tsikhanouskaya
Belarusian politician, educator, and pro-democracy activist
---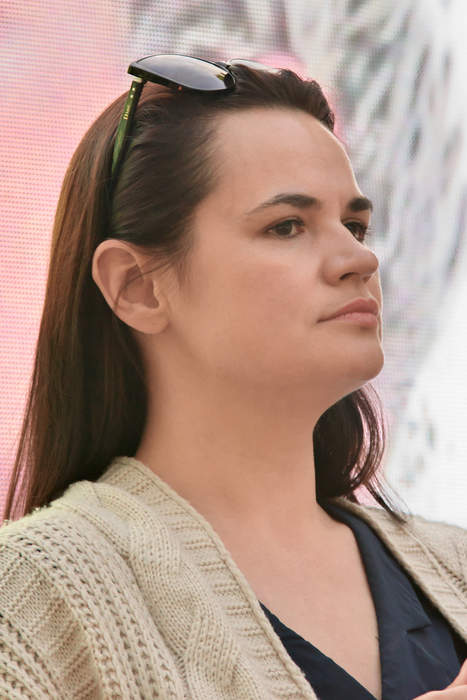 Sviatlana Heorhiyeuna Tsikhanouskaya or Svetlana Georgiyevna Tikhanovskaya is a Belarusian human rights activist and politician who ran in the 2020 Belarusian presidential election as the main opposition candidate after her husband Sergei Tikhanovsky was arrested after police provocation in Hrodna during the meeting. Tsikhanouskaya is married and has two children.
Belarusian opposition leader Svetlana Tsikhanouskaya recounts her meeting with US President Joe Biden.
Bianna Golodryga speaks with exiled Belarusian opposition leader Svetlana Tikhanovskaya about what democratic countries must do to..