Steven Mnuchin
77th and current United States Secretary of the Treasury
---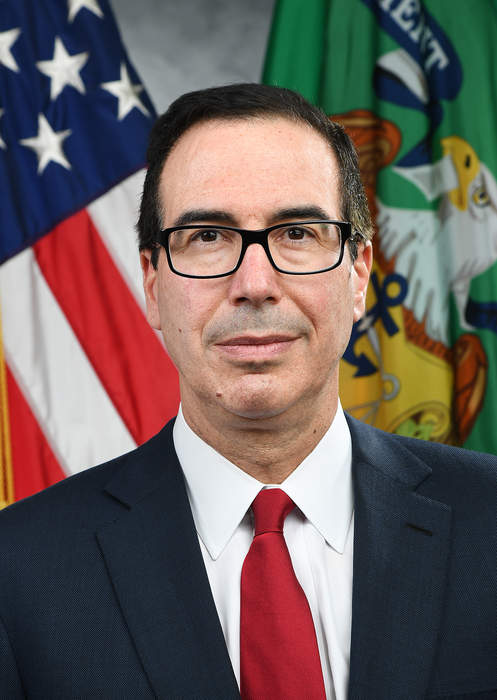 Steven Terner Mnuchin is an American politician, investment banker and film producer who is serving as the 77th United States Secretary of the Treasury as part of the Cabinet of Donald Trump. Previously, Mnuchin had been a hedge fund manager and investor.
U.S. Treasury Secretary Steven Mnuchin on Thursday condemned violence at the Capitol as "completely unacceptable" and said he..
Steven Mnuchin media coverage
America's top U.S. economic officials urged Congress on Tuesday to provide more help for small businesses amid fears that a vaccine..
[NFA] President-elect Joe Biden named several women to his top economic policy team on Monday, including former Federal Reserve..