Brexit
The United Kingdom's withdrawal from the European Union
---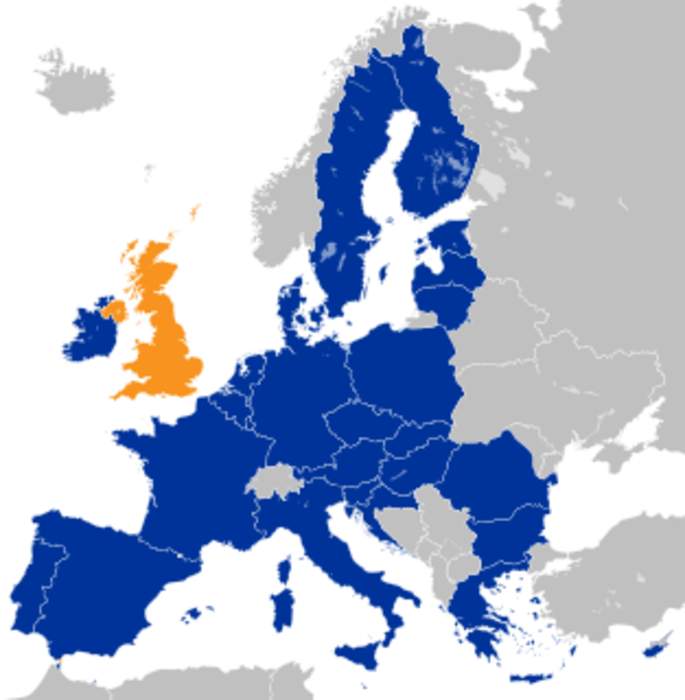 Brexit was the withdrawal of the United Kingdom (UK) from the European Union (EU) and the European Atomic Energy Community at the end of 31 January 2020 CET. To date, the UK is the first and only country formally to leave the EU, after 47 years of membership within the bloc, after having first joined its predecessor, the European Communities (EC), on 1 January 1973. It continued to participate in the European Union Customs Union and European Single Market during a transition period that ended on 31 December 2020 at 23:00 GMT.
Neale Richmond, European Affairs spokesperson for a coalition party, Fine Gael, described the move as an "outrage".
PA - Press Association STUDIO
French fishmongers and seafood factories are suspending orders from Britain and battling to salvage just-in-time supply chains,..
The Falklands have not been included in the EU-UK agreement, a cause for concern among residents, many of whom rely heavily on..
PA - Press Association STUDIO