Jair Bolsonaro
President of Brazil
---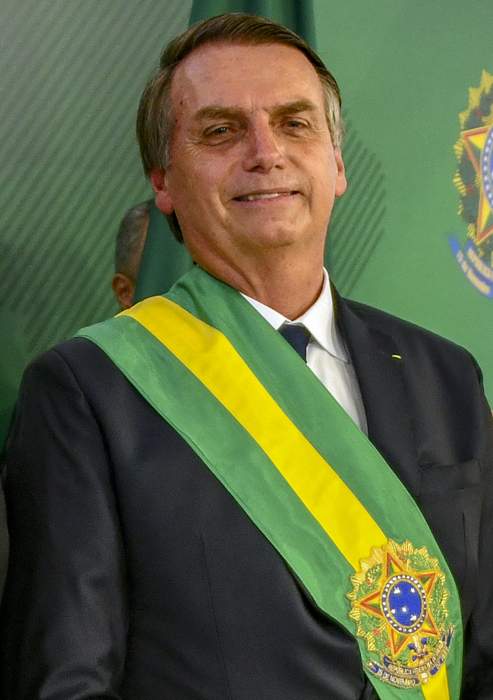 Jair Messias Bolsonaro is a Brazilian politician and retired military officer who is the 38th president of Brazil. Elected in 2018 as a member of the conservative Social Liberal Party before cutting ties with them, he has been in office since 1 January 2019. From 1991 to 2018, he served in Brazil's Chamber of Deputies, representing the state of Rio de Janeiro.
Thousands protest President Jair Bolsonaro's pandemic response as Brazil's COVID death toll, the second-highest in the world,..
Jair Bolsonaro media coverage
Brazilians staged protests against President Jair Bolsonaro's handling of the COVID-19 pandemic in at least 16 cities across the..
Brazil's former health minister told a parliamentary inquiry on Tuesday that President Jair Bolsonaro's right-wing government knew..
Investigation into President Jair Bolsonaro comes as Brazil is set to surpass 400,000 coronavirus deaths this week.