Jair Bolsonaro
President of Brazil
---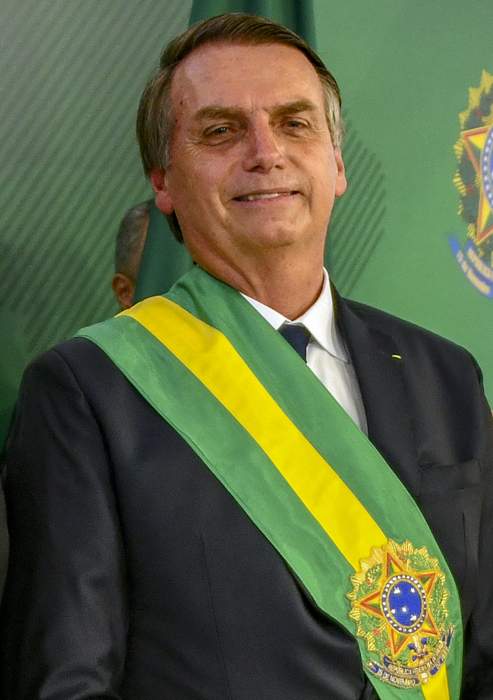 Jair Messias Bolsonaro is a Brazilian politician and retired military officer who has been the 38th president of Brazil since 1 January 2019. He was elected in 2018 as a member of the conservative Social Liberal Party before cutting ties with it. From 1991 to 2018, Bolsonaro served in Brazil's Chamber of Deputies, representing the state of Rio de Janeiro.
President Jair Bolsonaro is under pressure to account for his govt's coronavirus policies and corruption allegations.
Jair Bolsonaro media coverage
Brazilians protest against President Jair Bolsonaro in Rio de Janeiro over his management of the Covid-19 pandemic, which has left..