United States Congress
Legislature of the United States
---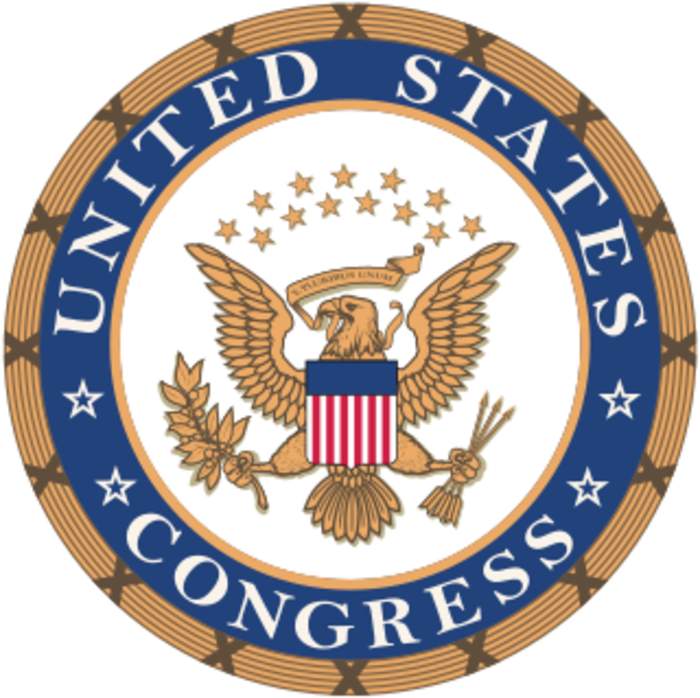 The United States Congress or U.S. Congress is the bicameral legislature of the federal government of the United States and consists of the House of Representatives and the Senate. The Congress meets in the United States Capitol in Washington, D.C. Both senators and representatives are chosen through direct election, though vacancies in the Senate may be filled by a governor's appointment. Congress has 535 voting members: 100 senators and 435 representatives, the latter defined by the Reapportionment Act of 1929. In addition, the House of Representatives has six non-voting members, bringing the total membership of the Congress to 541 or fewer in the case of vacancies.
After emerging victorious in Gujarat municipal corporation and zila panchayat elections, Union Minister Prakash Javadekar held a..
United States Congress media coverage
President Joe Biden on Tuesday ordered U.S. states to prioritize COVID-19 vaccinations for teachers to ensure children could return..
Assam has the highest crime rate against women in the country and the state government has not done anything to stop crime against..