Goldman Sachs
U.S. multinational investment bank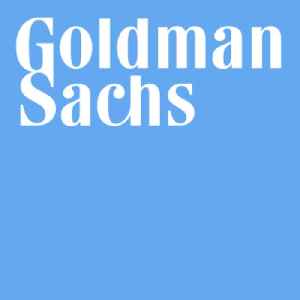 The Goldman Sachs Group, Inc., is an American multinational investment bank and financial services company headquartered in New York City. It offers services in investment management, securities, asset management, prime brokerage, and securities underwriting.


Goldman Sachs CEO Warns More Job Losses

Reuters / Shannon Stapleton David Solomon, CEO of Goldman Sachs, says the US economy still has jobs to shed. The comments come after May unemployment figures showed a slight uptick in employment after..
Credit: Wochit News Duration: 00:33
Published
Stocks mostly fall on COVID-19 concerns

The S&P 500 ended lower Friday after a choppy session as investors weighed spiking cases of COVID-19 and Apple's announcement of fresh store closures against anticipated stimulus and continued economic..
Credit: Reuters Studio Duration: 01:19
Published
Wall Street Forecasting Shift Away From Market-dominating Growth

REUTERS Growth stocks have significantly outperformed value stocks over the past decade, but that could change in the short term, according to notes from Goldman Sachs and Bank of America. Over the..
Credit: Wochit News Duration: 00:32
Published
Goldman Sachs Slashes Forecasts

Gary Hershorn/Corbis via Getty Images Goldman Sachs now thinks second-quarter GDP will decline 39%, and increased its peak unemployment rate estimate to 25% from 15%, according to a note published..
Credit: Wochit News Duration: 00:33
Published
You Might Like



UK hires former Olympic chief to boost hospital protective kit provision

Britain has appointed the former Goldman Sachs investment banker who led the country's 2012 Olympic planning to organise the domestic manufacture of personal protective equipment (PPE) for health..




Reuters - Published





Goldman slashes China growth forecast; imported coronavirus cases rise

Goldman Sachs said on Tuesday that China's economy will likely shrink 9% in the first quarter, underscoring how the coronavirus has disrupted normal business activities, even as China reported a rise..




Reuters - Published





Two Goldman Sachs employees test positive for coronavirus

Goldman Sachs Group Inc said on Sunday two of its employees were diagnosed with coronavirus.




Reuters - Published





Goldman, Citi among banks curbing Italy trips over coronavirus fears - sources

Goldman Sachs, Citigroup Inc, Credit Suisse and other investment banks have curbed trips to Italy amid fears that the coronavirus outbreak across the north of the country could quickly spread across..




Reuters - Published





Goldman Sachs pleads not guilty in Malaysia over 1MDB bond sales - state media

Three units of Goldman Sachs pleaded not guilty to charges of misleading investors regarding $6.5 billion in bond sales that the U.S. investment bank helped raise for state fund 1Malaysia Development..




Reuters - Published





Goldman says staff with mainland China exposure should avoid office

Goldman Sachs has instructed staff who have been in mainland China to work from home or be out of the office for 14 days since they were last there, according to an internal notice.




Reuters - Published




Goldman Sachs sees short Brexit delay, expects deal to pass

Goldman Sachs said on Wednesday that it still expected the UK parliament to approve Britain's Withdrawal Agreement with the European Union, and that there would be a "technical extension" to Brexit of..




Reuters - Published





Malaysia, Goldman discuss smaller penalty over 1MDB scandal: Bloomberg

Malaysia has discussed a $2 billion to $3 billion settlement with Goldman Sachs over the U.S. bank's alleged role in the 1MDB scandal, Bloomberg reported on Wednesday, less than half the sum the..




Reuters - Published





Goldman Sachs lowers 'no deal' Brexit probability to 5% from 10%

Goldman Sachs said on Sunday that it lowered the probability of a no-deal Brexit to 5% from 10% after the British parliament withheld its approval until formal ratification legislation is passed.




Reuters - Published





Goldman Sachs raises probability on Brexit deal to 65% after EU agreement

Goldman Sachs said it had raised its estimate on the probability of a Brexit deal to 65% from 60% after Britain struck a new divorce agreement with the European Union that still needs British..




Reuters - Published





Malaysia, Goldman discuss dropping 1MDB charges: top prosecutor to Nikkei

Malaysia is open to more talks with Goldman Sachs after having two rounds of discussions to drop criminal charges against three units of the bank over the 1MDB scandal, the country's top prosecutor..




Reuters - Published




Malaysia, Goldman talking dropping criminal charges over 1MDB

Goldman Sachs has been in talks with authorities in Malaysia to drop criminal charges against three subsidiaries of the bank in connection with the 1MDB scandal, the Southeast Asian country's top..




Reuters - Published





Goldman Sachs advises buying pound vs. dollar, sees low odds of no-deal Brexit

Goldman Sachs has recommended clients go long sterling against the dollar, with a target of $1.30 compared with the pound's current spot value of around $1.23, citing relatively low odds of a no-deal..




Reuters - Published





Malaysia says no talks with Goldman Sachs on recovering funds lost in 1MDB scandal

Malaysia's finance minister on Friday said there are no talks with Goldman Sachs Group Inc on the recovery of billions of dollars of state funds lost via the U.S. bank's former client 1Malaysia..




Reuters - Published





About $4 billion Hong Kong deposits may have left for Singapore in June-August: Goldman

Hong Kong may have lost as much as $4 billion in deposits to rival financial hub Singapore between June and August, Goldman Sachs estimated this week.




Reuters - Published




Goldman Sachs raises 'no deal' Brexit chances as general election looms

Goldman Sachs has raised its estimate for the likelihood Britain will crash out of the European Union without a deal to 25% from 20% citing the prolonged suspension of Parliament, as lawmakers decide..




Reuters - Published




Malaysia files criminal charges against 17 Goldman Sachs executives

Malaysia filed criminal charges on Friday against 17 current and former directors at subsidiaries of Goldman Sachs Group Inc following an investigation into a multi-billion-dollar corruption scandal..




Reuters - Published





Malaysia files charges against current, former directors of Goldman Sachs units

Malaysia has filed criminal charges against 17 current and former directors at subsidiaries of Goldman Sachs Group Inc in a multi-billion-dollar corruption investigation at state fund 1MDB, the..




Reuters - Published




First LGBTI job fair held in India after gay ban lifted

An LGBTI job fair, billed by organizers as the first such event in India, attracted more than 250 people on Friday looking for employment with companies including Intel, Goldman Sachs and Uber.




Reuters - Published





Mexican finance minister's resignation 'unexpected, negative,' says Goldman Sachs

The resignation of Mexico's finance minister is "an unexpected and negative development," Goldman Sachs wrote in a note to investors on Tuesday, adding that the move hinted at "significant policy and..




Reuters - Published





Goldman Sachs sees U.S. trade war with China and Mexico escalating

Goldman Sachs economists said there was a 60% chance that the United States would slap tariffs on the final $300 billion of Chinese imports, up from their previous estimate of 40%.




Reuters - Published





Apple Reveals Credit Card and TV Streaming Service

by Simon Baxendale - While Apple has partially led the way up till now in terms of modern technology, there has been one major market they haven't tapped into – video streaming. However,..




One News Page Staff - Published