Vermont
State in the United States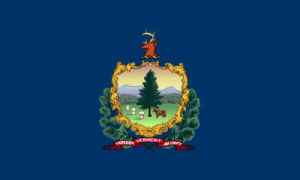 Vermont is a U.S. state in the New England region. It borders the states of Massachusetts to the south, New Hampshire to the east, and New York to the west, and the Canadian province of Quebec to the north. Vermont is the second-smallest by population and the sixth-smallest by area of the 50 U.S. states. The state capital is Montpelier, the least populous state capital in the United States. The most populous city, Burlington, is the least populous city to be the most populous city in a state. As of 2019, Vermont was the leading producer of maple syrup in the United States. In crime statistics, it has ranked since 2016 as the safest state in the country.


Bernie Sanders Launches 2020 Presidential Bid
by Simon Baxendale - While the US General Election of 2016 was notable in many ways, the lead-up was just as dramatic. For the Democratic Party, Hillary Clinton managed to knock out all of her rival..
One News Page Staff - Published
Search this site and the web:
You Might Like