Kamala Harris
United States Senator from California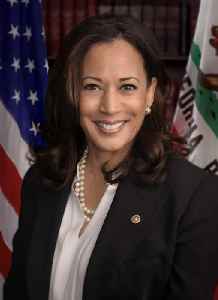 Kamala Devi Harris is an American lawyer and politician serving as the junior United States Senator from California since 2017. She is a member of the Democratic Party. Previously, she served as the 32nd Attorney General of California from 2011 to 2017.


Klobuchar pulls back from Biden's VP search

U.S. Senator Amy Klobuchar effectively pulled herself from Joe Biden's search for a running mate on Thursday, saying the position should go to a woman of color instead. Gloria Tso reports.
Credit: Reuters - Politics Duration: 01:21
Published
Protests Highlight Strengths Of Biden's Possible VP Pick Kamala Harris

Presumptive Democratic presidential nominee Joe Biden is under pressure to choose a black woman as his running mate. Now, Reuters reports Democratic donors, strategists, and campaign insiders say they..
Credit: Wochit News Duration: 00:34
Published
Who will Joe Biden pick as running mate?

Here are some of the nearly dozen candidates who are likely under consideration, as former Vice President Joe Biden faces fresh calls to choose a black woman as his running mate. Lisa Bernhard reports.
Credit: Reuters Studio Duration: 03:11
Published
Who Are Biden's Top VP Prospects?

Joe Biden has started the vetting process to choose a running mate for the Democratic ticket. Reuters reports the process expected to wrap up by July. Who are some of the names on the list? Senator..
Credit: Wochit News Duration: 00:40
Published
You Might Like
Search this site and the web: