South Korea
Country in East Asia
---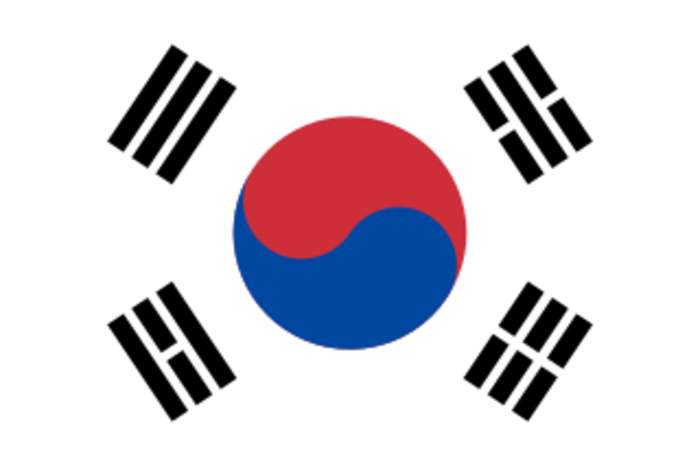 South Korea, officially the Republic of Korea, is a country in East Asia, constituting the southern part of the Korean Peninsula, and sharing a land border with North Korea. 25 million people, around half of the country's population of more than 51 million people, live in the Seoul Capital Area, the fifth-largest metropolitan area in the world.
The death of South Korea's first known transgender soldier, who was discharged last year for undergoing gender reassignment..
South Korea media coverage
At six in the morning, Heo Kwang-eum tees off another day in Thailand in hotel quarantine - literally. He's one of dozens of South..
Set to be released in U.S. movie theaters on Friday and in South Korea in March, "Minari" is a quintessentially American story..