Richard Glover (radio presenter)
Australian journalist, author and talk radio personality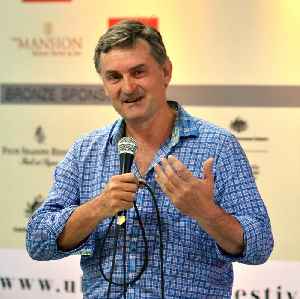 Richard Glover is an Australian talk radio presenter, journalist and author. He is best known as presenter of the drive program on 702 ABC Sydney. His book Flesh Wounds was voted one of the top five books of 2015 by viewers of ABC television's The Book Club and was Reader's Choice winner as Biography of the Year in the 2016 Australian Book Industry Awards.


Richard Glover: Time to throw a bone to the dogs
We dogs are always criticised for our faults, but give us credit for our strengths.
The Age - Published
Richard Glover: It's my election party and I'll cry if I want to
You may have analysed the party you've voted for, but have you assessed the party you'll be attending?
The Age - Published
Search this site and the web:
You Might Like