Ron DeSantis
46th governor of Florida
---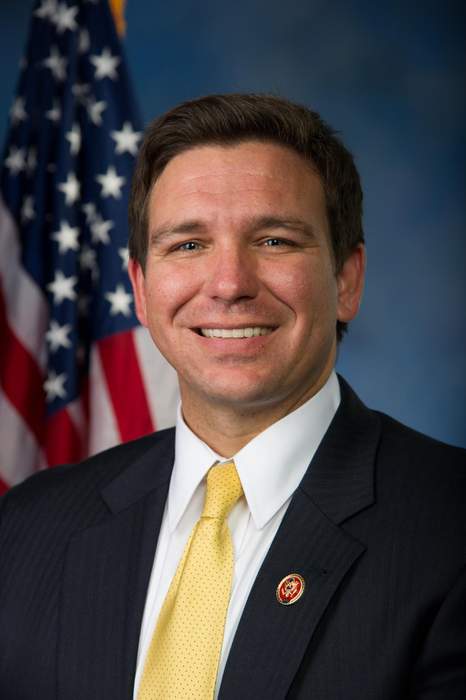 Ronald Dion DeSantis is an American politician and attorney serving as the 46th governor of Florida since 2019. A member of the Republican Party, he represented Florida's 6th congressional district in the United States House of Representatives from 2013 to 2018.
The governor says Florida is not getting enough Monoclonal treatment drugs.
Ron DeSantis media coverage
CNN's Chris Cuomo reacts after Florida Gov. Ron DeSantis stood by as a speaker at his press conference spread anti-vaccine..
Florida Gov. Ron DeSantis has appealed a judge's ruling that the governor exceeded his authority in ordering school boards not to..
Florida Gov Ron DeSantis reaffirmed Monday his intent to appeal a judge's decision to block Florida's mask mandate ban in public..