Mahershala Ali
American actor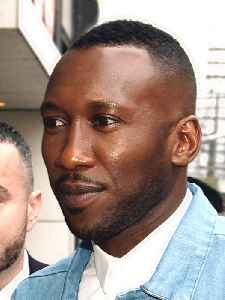 Mahershalalhashbaz Ali, known professionally as Mahershala Ali, is an American actor and rapper who is the recipient of several accolades, including two Academy Awards and a Golden Globe Award. Time magazine named him one of the 100 most influential people in the world in 2019.


You Might Like
Oscars 2019: Who Won the Big Awards?
by Graham Pierrepoint - We've just seen the biggest event in the Hollywood calendar come to pass, and as always, there were a number of upsets and surprises. The Academy Awards, otherwise known..
One News Page Staff - Published
MOVIE REVIEW: Alita: Battle Angel
by Graham Pierrepoint - ALITA: BATTLE ANGEL IMDb Dir: Robert Rodriguez Starring Rosa Salazar, Christoph Waltz, Jennifer Connelly, Mahershala Ali, Ed Skrein, Jackie Earle Haley, Keean Johnson 4..
One News Page Staff - Published
2019 Oscar Nominees Revealed
by Graham Pierrepoint - We're coming up to Academy Awards season again – and with Hollywood set to play host to the biggest cinematic winners of the year on February 24th, the runners and..
One News Page Staff - Published
Search this site and the web: