Gough Whitlam
Australian politician, 21st Prime Minister of Australia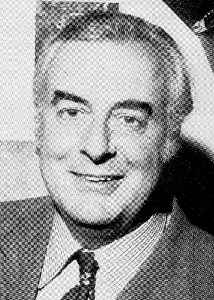 Edward Gough Whitlam was the 21st Prime Minister of Australia, serving from 1972 to 1975. The Leader of the Labor Party from 1967 to 1977, Whitlam led his party to power for the first time in 23 years at the 1972 election. He won the 1974 election before being controversially dismissed by the Governor-General of Australia, Sir John Kerr, at the climax of the 1975 Australian constitutional crisis. Whitlam remains the only Australian prime minister to have his commission terminated in that manner.


Bill channels Gough as he hopes that his time is coming
At the end of what's been for him a testing campaign, Bill Shorten chose to go to Blacktown, to the hall where Gough Whitlam nearly half a century ago delivered his famous "It's Time" election..
SBS - Published
Search this site and the web:
You Might Like