Wall Street
Street in Manhattan, New York
---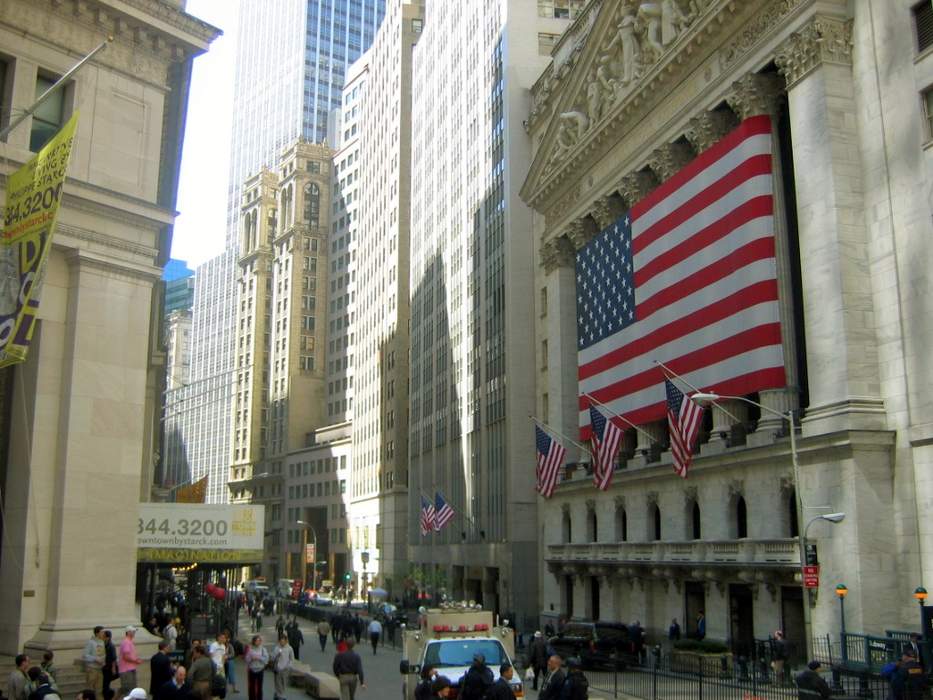 Wall Street is an eight-block-long street in the Financial District of Lower Manhattan in New York City. It runs between Broadway in the west to South Street and the East River in the east. The term "Wall Street" has become a metonym for the financial markets of the United States as a whole, the American financial services industry, New York–based financial interests, or the Financial District itself.
Morgan Stanley's profits surged in the fourth quarter, comfortably beating estimates as the Wall Street bank's trading business..
Wall Street media coverage
Wall Street's main indexes finished lower on Friday, weighed down by big U.S. banks after their earnings reports and concerns about..
The S&P 500 was little changed and the rest of the market posted small gains Tuesday as Wall Street sits on its hands, waiting for..