Indigenous peoples
Ethnic group descended from and identified with the original inhabitants of a given region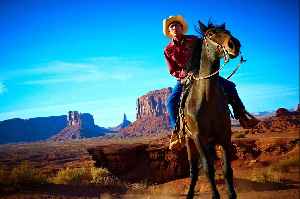 Indigenous peoples, also known as first peoples, aboriginal peoples or native peoples, are ethnic groups who are the original settlers of a given region, in contrast to groups that have settled, occupied or colonized the area more recently. Groups are usually described as indigenous when they maintain traditions or other aspects of an early culture that is associated with a given region. Not all indigenous peoples share this characteristic, as many have adopted substantial elements of a colonizing culture, such as dress, religion or language. Indigenous peoples may be settled in a given region (sedentary) or exhibit a nomadic lifestyle across a large territory, but they are generally historically associated with a specific territory on which they depend. Indigenous societies are found in every inhabited climate zone and continent of the world.


Leaders urged to declare Aboriginal child suicides a 'national crisis'
Prime Minister Scott Morrison must declare Indigenous child suicides a national emergency.
The Age - Published
Indigenous remains found in Victoria will be handed back to Aboriginal elders
Human remains found in western Victoria over the weekend have been identified as Indigenous and will be handed over to Aboriginal elders.
SBS - Published
School apologizes after students mock Native American
A Catholic school in Kentucky condemned a group of its students, many of whom wore "Make America Great Again" hats, after they were recorded harassing a Native American Vietnam veteran in a video..
Credit: Reuters Studio Duration: 01:39Published
Students In 'MAGA' Hats Mock Native American Elder At Indigenous Peoples March
A ground of young students wearing "Make American Great Again" hats continuously ridiculed a Native American elder at an Indigenous Peoples March in Washington, DC on January 19. Nathan Phillips, an..
Credit: Newsweek Duration: 02:00Published
New boarding house for remote Indigenous girls to study in Melbourne
Year 7 students at the Melbourne Indigenous Transition School use classrooms inside Richmond Football Club's Punt Road facility to transition to high school.
The Age - Published
Indigenous Australians receive organ transplants at a quarter of the rate of non-Indigenous
The federal government has announced $2.3 million dollars of funding towards improving Indigenous Australians organ transplant numbers.
SBS - Published
Search this site and the web:
You Might Like