National Economic Council (United States)
US Federal Government body, chaired by the President, for considering economic issues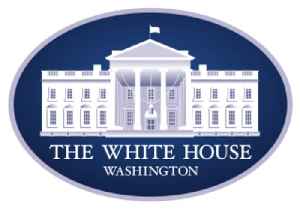 The National Economic Council (NEC) of the United States is the principal forum used by the President of the United States for considering economic policy matters, separate from matters relating to domestic policy, which are the domain of the Domestic Policy Council. The council forms part of the Office of White House Policy which contains the National Economic Council and other offices. The Director of the NEC is titled the Assistant to the President for Economic Policy and Director of the National Economic Council. The NEC is distinct from the Council of Economic Advisers (CEA), which was established in 1946. The CEA provides much of the objective empirical research for the White House and prepares the annual Economic Report of the President.


Trump Might Create A 10 Percent Tax Cut For The Middle-Class

The Trump administration is considering making a 10 percent tax cut for middle-class Americans. A top White House adviser said they may make some other tax reductions permanent before the November..
Credit: Wochit News Duration: 00:32
Published
You Might Like
No news matches found
Sorry, we were unable to find any results in our database for your query
Free news archive access

Did you know?
You are eligible to search our news archive with millions of news references free of charge.

To do this, please sign in first at the top of the screen.

• Information about free access to our news archive


Search this site and the web: