Māori people
Indigenous Polynesian people of New Zealand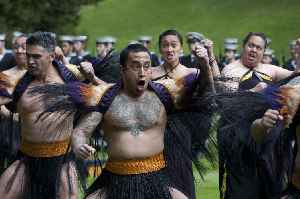 The Māori are the indigenous Polynesian people of New Zealand. Māori originated with settlers from eastern Polynesia, who arrived in New Zealand in several waves of canoe voyages somewhere between 1320 and 1350. Over several centuries in isolation, these Polynesian settlers developed a unique culture, with their own language, mythology and distinctive crafts and performing arts and a warrior culture based from fortified villages.


In New Zealand, young Māori women lead the battle for indigenous rights
Five years ago, law graduate Pania Newton and her cousins got together around a kitchen table and agreed to do everything in their power to prevent a housing development on a south Auckland site..
Reuters - Published
Factbox: History of recent protests by Māori in New Zealand
Thousands of indigenous Māori are protesting in New Zealand, demanding land rights and more reforms for the community, in the highest profile grassroot movements in over a decade.
Reuters - Published
New Zealand's indigenous Maori protest over 'stolen children'
Thousands of Maori people protested across New Zealand on Tuesday calling for an end to the practice of taking at-risk children away from their families, as tensions grow between the indigenous..
Reuters - Published
Haka ring out as New Zealand deals with trauma of shootings
Members of rival New Zealand gangs gathered in unity on Wednesday to slap their thighs, thump their chests and stick out their tongues in a traditional Maori haka to commemorate the victims of last..
Reuters - Published
High school students sing tribute to victims of Christchurch shooting
Hundreds of local high school students honoured those killed in the Christchurch shooting with a traditional Maori song.
SBS - Published
Search this site and the web:
You Might Like