Māori people
Indigenous Polynesian people of New Zealand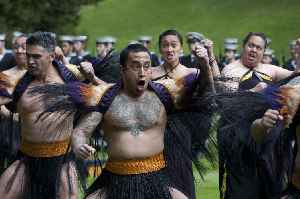 The Māori are the indigenous Polynesian people of New Zealand. Māori originated with settlers from eastern Polynesia, who arrived in New Zealand in several waves of waka (canoe) voyages somewhere between 1320 and 1350. Over several centuries in isolation, these settlers developed their own distinctive culture whose language, mythology, crafts and performing arts evolved independently from other eastern Polynesian cultures.


Red Cross issues plea for Polynesian, Maori and Filipino blood donors
Polynesians, Maoris and Filipinos in Australia are being urged to donate blood.
SBS - Published
'I cried, as did the families': Maori chief's heartbreak after deadly Whakaari eruption
The chief of the Ngati Awa, the Maori iwi from the area where the Whakaari volcano erupted this week, says he is "heartbroken" lives have been lost in his local area.
SBS - Published
'She is speaking out to us': Māori leader says volcano eruption was a message
Pouroto Ngaropo, standing on an ancient settlement site overlooking the island of Whakaari, recites his ancestry back thousands of years, back to the volcano which erupted there on Monday.
Reuters - Published
Australian beekeepers find unlikely supporter in Maori leader
NZ beekeepers claim that Australians should not be allowed to use the Maori term "manuka", but some Maori beg to differ.
The Age - Published
Britain acknowledges pain of explorer Cook's deadly encounter with Māori
Britain's envoy told New Zealand's indigenous Māori on Wednesday that Britain regretted the killings of nine of their number immediately after explorer James Cook landed in the territory 250 years..
Reuters - Published
Melbourne's Maori street wardens are using culture to steer young people from crime
A group of Māori volunteers in Melbourne's west are using cultural connections to support young people, as concern grows over the rise in visa cancellations for those from New Zealand.
SBS - Published
Australia can learn from NZ on Indigenous recognition, says Maori development minister
New Zealand's Māori development minister Nanaia Mahuta visited Australia this week and said the two countries can exchange knowledge - particularly when it comes to language and recognition.
SBS - Published
In New Zealand, young Māori women lead the battle for indigenous rights
Five years ago, law graduate Pania Newton and her cousins got together around a kitchen table and agreed to do everything in their power to prevent a housing development on a south Auckland site..
Reuters - Published
Factbox: History of recent protests by Māori in New Zealand
Thousands of indigenous Māori are protesting in New Zealand, demanding land rights and more reforms for the community, in the highest profile grassroot movements in over a decade.
Reuters - Published
New Zealand's indigenous Maori protest over 'stolen children'
Thousands of Maori people protested across New Zealand on Tuesday calling for an end to the practice of taking at-risk children away from their families, as tensions grow between the indigenous..
Reuters - Published