Falun Gong
Spiritual discipline originating from China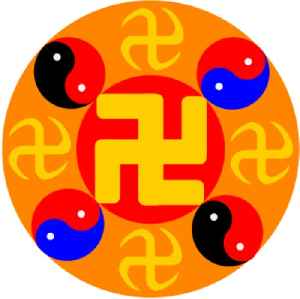 Falun Gong or Falun Dafa is a Chinese religious spiritual practice that combines meditation and qigong exercises with a moral philosophy centered on the tenets of truthfulness, compassion, and forbearance. The practice emphasizes morality and the cultivation of virtue, and identifies as a qigong practice of the Buddhist school, though its teachings also incorporate elements drawn from Taoist traditions. Through moral rectitude and the practice of meditation, practitioners of Falun Gong aspire to eliminate attachments, and ultimately to achieve spiritual enlightenment.


Falun Gong members in Australia share stories of torture, 20 years after China ban
While China's treatment of the ethnic Uighur minority has gained global attention in recent months, another Chinese movement says it has also long-suffered, with allegations dating back 20 years.
SBS - Published
Australian Falun Gong followers mark 20 years of persecution in China
Australians Falun Gong followers are gathering in Sydney to commorate their persecution in China.
SBS - Published
Search this site and the web:
You Might Like