Neck
Part of the body, on many terrestrial or secondarily aquatic vertebrates, that distinguishes the head from the torso or trunk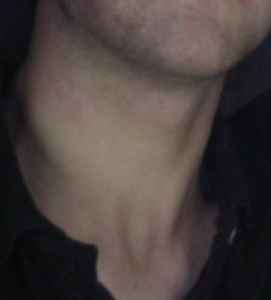 The neck is the part of the body, on many vertebrates, that separates the head from the torso. It contains blood vessels and nerves that supply structures in the head to the body. These in humans include part of the esophagus, the larynx, trachea, and thyroid gland, major blood vessels including the carotid arteries and jugular veins, and the top part of the spinal cord.


'Sooner rather than later': Cricket neck guards may soon be mandatory
Neck guards could soon become mandatory in cricket, especially after Steve Smith was stuck by a Jofra Archer bouncer at Lord's during the second Ashes Test.
SBS - Published
Search this site and the web:
You Might Like