Uttarakhand
State in northern India
---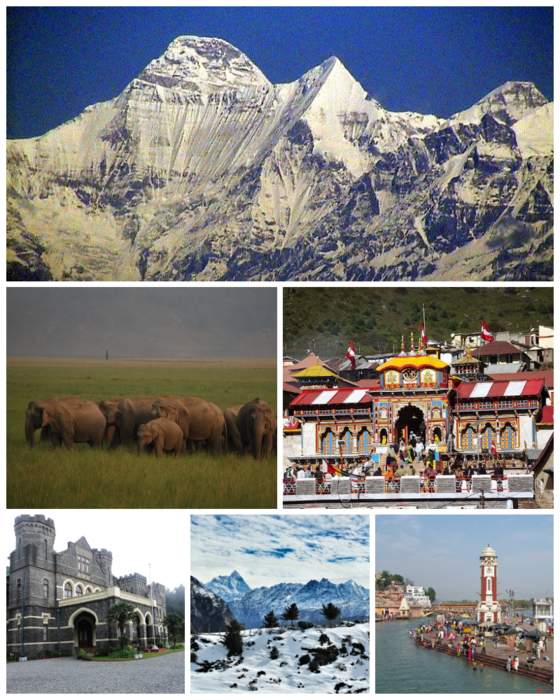 Uttarakhand, formerly known as Uttaranchal, is a state in the northern part of India. It is often referred to as the "Devbhumi" due to numerous Hindu temples and pilgrimage centres found throughout the state. Uttarakhand is known for the natural environment of the Himalayas, the Bhabar and the Terai regions. It borders the Tibet Autonomous Region of China to the north; the Sudurpashchim Pradesh of Nepal to the east; the Indian states of Uttar Pradesh to the south and Himachal Pradesh to the west and north-west. The state is divided into two divisions, Garhwal and Kumaon with a total of 13 districts. The winter capital of Uttarakhand is Dehradun, the largest city of the state, which is a rail head. Gairsain, a town in Chamoli district is the summer capital of Uttarakhand. The High Court of the state is located in Nainital.
Today, Uttarakhand Chief Minister Pushkar Singh Dhami said that Kanwar Yatra stands cancelled; UNICEF said that India has the..
Uttarakhand media coverage
Pushkar Singh Dhami has been selected as the new Chief Minister of Uttarkahand a day after Tirath Singh Rawat quit. Rawat resigned..
River Alaknanda overflowed in Uttarakhand's Srinagar after incessant rainfall hit areas of the state over the past two..