Downing Street
Street in London, England
---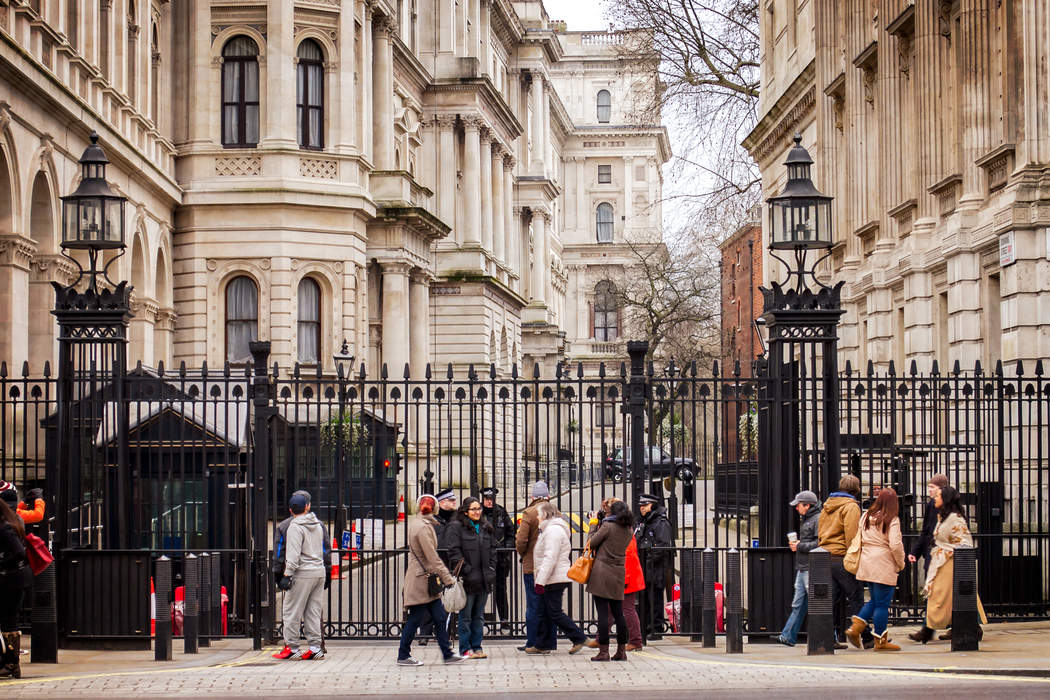 Downing Street is a street in the City of Westminster that houses the official residences and offices of the Prime Minister of the United Kingdom and the Chancellor of the Exchequer. Situated off Whitehall, a few minutes' walk from the Houses of Parliament, Downing Street was built in the 1680s by Irishman Sir George Downing.
Prime Minister Boris Johnson departs 10 Downing Street ahead of his first Prime Minister's Questions since extending his roadmap..
PA - Press Association STUDIO
Downing Street media coverage
Australia's Prime Minister Scott Morrison has met with UK Chancellor Rishi Sunak at Downing Street. Report by Czubalam. Like us on..
PA - Press Association STUDIO
Boris Johnson has reportedly married Carrie Symonds in a ceremony planned in strict secrecy.The pair are said to have exchanged..
PA - Press Association STUDIO
PA - Press Association STUDIO