Wales
Country in northwest Europe, part of the United Kingdom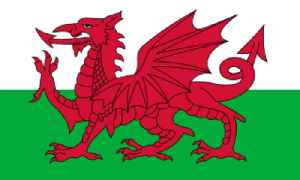 Wales is a country that is part of the United Kingdom. It is bordered by England to the east, the Irish Sea to the north and west, and the Bristol Channel to the south. It had a population in 2011 of 3,063,456 and has a total area of 20,779 km2 (8,023 sq mi). Wales has over 1,680 miles (2,700 km) of coastline and is largely mountainous with its higher peaks in the north and central areas, including Snowdon, its highest summit. The country lies within the north temperate zone and has a changeable, maritime climate.


National Grid says cause of major UK power cut has been resolved
National Grid, which owns the electricity and gas transmission system in England and Wales, said the cause of a major power cut across Britain has now been resolved.
Reuters - Published
Search this site and the web:
You Might Like