Marvel Cinematic Universe
Shared fictional universe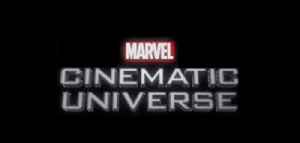 The Marvel Cinematic Universe (MCU) is an American media franchise and shared universe centered on a series of superhero films, independently produced by Marvel Studios and based on characters that appear in American comic books published by Marvel Comics. The franchise includes comic books, short films, television series, and digital series. The shared universe, much like the original Marvel Universe in comic books, was established by crossing over common plot elements, settings, cast, and characters.


You Might Like
MOVIE REVIEW: Onward
by Graham Pierrepoint - ONWARD IMDb Dir: Dan Scanlon Starring Tom Holland, Chris Pratt, Julia Louis-Dreyfus, Octavia Spencer 3.5 STARS (out of 5) Marvel alumni seem to be spreading themselves far..
One News Page Staff - Published
What Were the Best and Worst Movies of 2019?
by Graham Pierrepoint - 2019 was a fantastic year for movies. If you've been keeping track of our reviews across the year, you will already have seen what we rated as the best and worst picks..
One News Page Staff - Published
Marvel Studios May Not Be Releasing New X-Men Movies for 'A Very Long Time'
by Graham Pierrepoint - The recent takeover of 20th Century Fox by Disney earlier this year answered many comic book movie fans' prayers. The acquisition of the studio will now mean that..
One News Page Staff - Published
Disney's Buyout of 21st Century Fox Completes - At $71 Billion
by Graham Pierrepoint - It's been widely regarded as one of the biggest entertainment acquisitions and mergers of recent years, and following months of hype and speculation, The Walt Disney..
One News Page Staff - Published
Search this site and the web: