Mick Mulvaney
Director of the Office of Management and Budget; White House Chief of Staff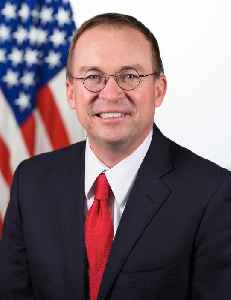 John Michael "Mick" Mulvaney is an American politician who currently serves as United States Special Envoy for Northern Ireland. He previously served as Director of the Office of Management and Budget (OMB) from February 2017 until March 2020. He also served as acting White House Chief of Staff from January 2019 until March 2020. He previously served as the acting Director of the Consumer Financial Protection Bureau (CFPB) from November 2017 to December 2018.


Former White Chief Of Staff Plans Hedge Fund

Former White House chief of staff Mick Mulvaney plans to launch a hedge fund focused on financial-sector stocks. The firm is named Exegis Capital. Mulvaney talked about the fund on S&P Global's "Street..
Credit: Wochit News Duration: 00:37
Published
You Might Like
No news matches found
Sorry, we were unable to find any results in our database for your query
Free news archive access

Did you know?
You are eligible to search our news archive with millions of news references free of charge.

To do this, please sign in first at the top of the screen.

• Information about free access to our news archive


Search this site and the web: