Catholic Church
Largest Christian church, led by the Bishop of Rome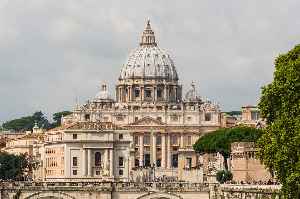 The Catholic Church, also known as the Roman Catholic Church, is the largest Christian church, with approximately 1.3 billion baptised Catholics worldwide as of 2017. As the world's oldest and largest continuously functioning international institution, it has played a prominent role in the history and development of Western civilisation. The church is headed by the Bishop of Rome, known as the pope. Its central administration, the Holy See, is in the Vatican City, an enclave within the city of Rome in Italy.


Poland's Kaczynski condemns gay pride marches as election nears
Poland must resist the "traveling theater" of gay pride marches, the leader of its conservative ruling party said on Sunday, as the staunchly Roman Catholic country gears up for a parliamentary..
Reuters - Published
Archbishop pledges to protect confessional seal despite paedophile reporting bill
Victoria's top-ranking Catholic is willing to put himself in opposition to the law to protect the sanctity of the confessional.
SBS - Published
Paraguayans parade to honour patron saint
Hundreds of Catholics in Paraguay paraded through the town of Minas covered in chicken feathers on Wednesday to celebrate their patron saint.
Credit: euronews (in English) Duration: 00:50Published
DRC violence: Thousands trapped amid fighting in Ituri province
Across the border in Ituri region, local government and Catholic Church leaders are appealing for humanitarian help for internally displaced Congolese.
Credit: Al Jazeera STUDIO Duration: 02:57Published
Search this site and the web:
You Might Like