Milo Yiannopoulos
British polemicist and political commentator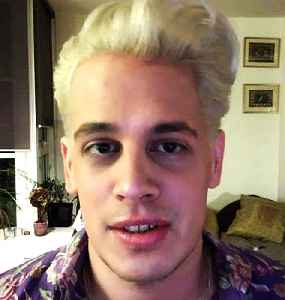 Milo Yiannopoulos, or pen name Milo Andreas Wagner, is a British polemicist, political commentator, public speaker and writer. Yiannopoulos is a former editor for Breitbart News who describes himself as a "cultural libertarian". Through his speeches and writings, he ridicules Islam, atheism, feminism, social justice, and political correctness.


Far-right speaker Milo refused Aust entry
Controversial right-wing speaker Milo Yiannopoulos has been banned from entering Australia on tour after his online comments about the NZ terror attack.
SBS - Published
Milo Yiannopoulos banned from Australia over Christchurch comment
Controversial figure Milo Yiannopoulos will not be touring Australia later this year.
SBS - Published
Australia Bans Milo Yiannopoulos
The career of Milo Yiannopoulos took another hit on Saturday when the Australian government canceled a visa it had granted just a week ago to the heavily indebted right-wing troll for a speaking tour..
Credit: Wochit News Duration: 00:47Published
Milo Yiannopoulos Banned From Australia
Right-wing personality Milo Yiannopoulos has officially been banned from Australia after the sudden cancellation of his November tour in the country. According to the Sydney Morning Herald, the..
Credit: Wochit News Duration: 00:44Published
Search this site and the web:
You Might Like