Australian Senate
Upper house of the Australian Parliament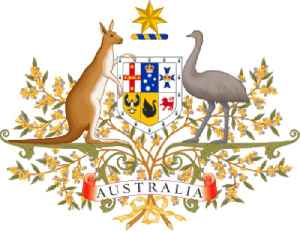 The Senate is the upper house of the bicameral Parliament of Australia, the lower house being the House of Representatives. The composition and powers of the Senate are established in Chapter I of the Constitution of Australia. There are a total of 76 Senators: 12 are elected from each of the six Australian states regardless of population and 2 from each of the two autonomous internal Australian territories. Senators are popularly elected under the single transferable vote system of proportional representation.


Northern Australia policy under microscope
The federal government's plan for Northern Australia will be put under the microscope, with a new Senate inquiry to review the coalition's agenda for the area.
SBS - Published
Barilaro urges federal Nats to consider Liberal Senate challenge
The NSW Nationals leader John Barilaro says his federal colleagues should consider pushing the Liberals to hand over a Senate vacancy.
The Age - Published
Nats have case for Senate seat: NSW leader
NSW Nationals' leader John Barilaro has stirred the pot by saying a Nat should fill the Senate spot soon to be vacated by departing Liberal Arthur Sinodinos.
SBS - Published
Search this site and the web:
You Might Like