Pilbara
Region of Western Australia
---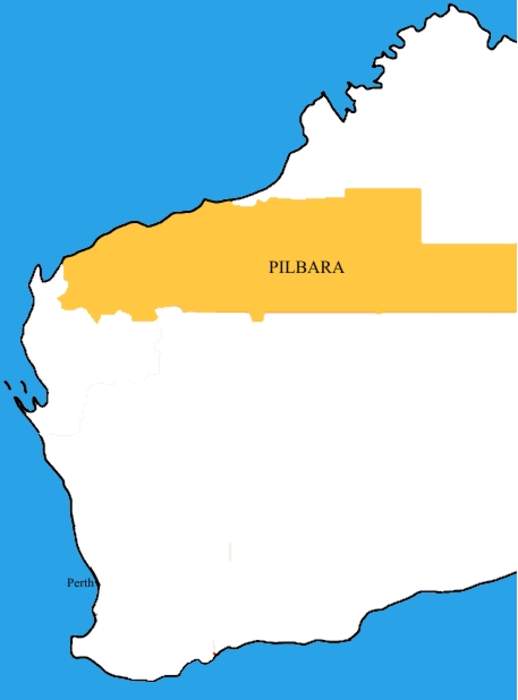 The Pilbara is a large, dry, thinly populated region in the north of Western Australia. It is known for its Aboriginal peoples; its ancient landscapes; the red earth; and its vast mineral deposits, in particular iron ore. It is also a global biodiversity hotspot for subterranean fauna.
The man travelled on a fishing charter overnight to Exmouth, where ambulance crews took him to hospital.
Tension around development at the entrance to the Pilbara region has existed for decades, but now a bigger clash is looming.