Elise Stefanik
American politician
---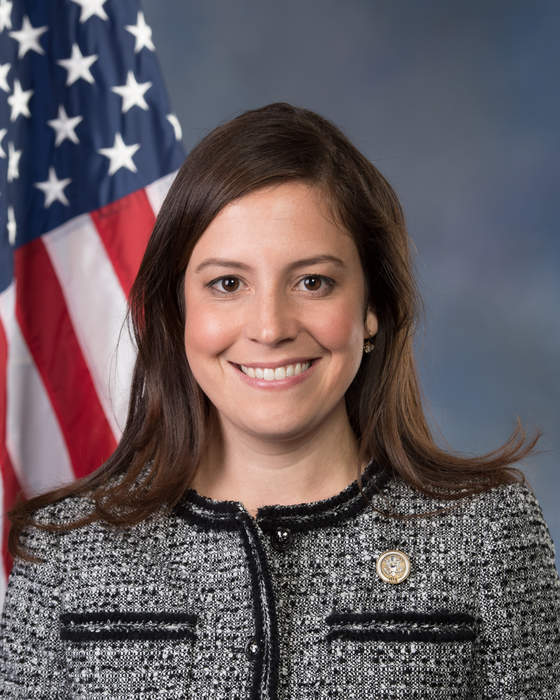 Elise Marie Stefanik is an American politician and member of the Republican Party serving as the U.S. representative for New York's 21st congressional district since 2015. As chair of the House Republican Conference since 2021, she is the third-ranking House Republican.
Stefanik was elected via a secret ballot of 134 to 46 by House Republicans on May 14
Elise Stefanik media coverage
House Minority Leader Kevin McCarthy has confirmed that he supports Rep. Elise Stefanik (R-NY) for the role of House Republican..
Republicans in the U.S. House of Representatives are expected to try to remove Liz Cheney from their party leadership for..