United States Department of Labor
U.S. Department that regulates the workers' rights and labor markets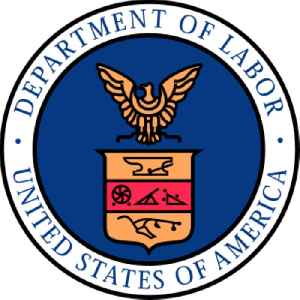 The United States Department of Labor (DOL) is a cabinet-level department of the U.S. federal government responsible for occupational safety, wage and hour standards, unemployment insurance benefits, reemployment services, and some economic statistics; many U.S. states also have such departments. The department is headed by the U.S. Secretary of Labor.


Labor pledge to protect SA's water flows
A federal Labor government would reverse changes to a deal on the Murray-Darling Basin that has been criticised as robbing SA of promised water.
SBS - Published
Labor promises early Medicare freeze end
All Medicare rebates would go up in line with inflation from the middle of this year if federal Labor wins the next election, the party has vowed.
SBS - Published
What to watch in the week ahead
Investors will focus on a Fed rate decision, the jobs report, and the latest results from Apple. Fred Katayama takes a look at the week ahead in the U.S. business world.
Credit: Reuters Studio Duration: 01:04Published
Trump slams Fed over interest rates
U.S. President Donald Trump on Friday said the U.S. economy would be a 'rocket ship' if the Federal Reserve lowered interest rates. Rough Cut (no reporter narration).
Credit: Reuters Studio Duration: 00:40Published
Labor won't touch diesel rebate: Bowen
A senior federal Labor figure has vowed the party will not touch the diesel fuel rebate current available to miners and farmers if it wins government.
SBS - Published
Federal Labor's vow to end plastic bottles
A federal Labor government will work with surf clubs and spend $3 million over four years to stop single-use plastic water bottles ending up on beaches.
SBS - Published
Search this site and the web:
You Might Like