John Bercow
Speaker of the House of Commons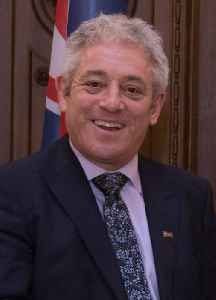 John Simon Bercow is a British politician who has been the Speaker of the House of Commons since June 2009. He concurrently serves as the Member of Parliament for Buckingham. Prior to his election to Speaker, he was a member of the Conservative Party. A former right-winger, he changed his views after becoming an MP and at one time was rumoured to be likely to defect to the Labour Party. Bercow's election to the Speaker's chair depended heavily on the backing of other parties, and was deeply unpopular with many of his former Conservative Party colleagues.


Speaker Pelosi gets OOORRRDDEERR tips from British counterpart Bercow
U.S. House of Representatives Speaker Nancy Pelosi said on Monday she had received coaching tips from her British Parliament counterpart John Bercow on how to say his trademark OOORRRDDEERR holler.
Reuters - Published
Search this site and the web:
You Might Like