New South Wales Legislative Council
Upper house of the Parliament of New South Wales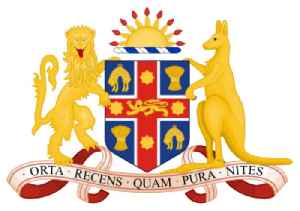 The New South Wales Legislative Council, often referred to as the upper house, is one of the two chambers of the parliament of the Australian state of New South Wales. The other is the Legislative Assembly. Both sit at Parliament House in the state capital, Sydney. It is normal for legislation to be first deliberated on and passed by the Legislative Assembly before being considered by the Legislative Council, which acts in the main as a house of review.


One Nation secures NSW upper house seats
One Nation will have two seats in the New South Wales upper house, with crossbenchers holding the balance of power in the state's Legislative Council.
SBS - Published
Search this site and the web:
You Might Like