2020 Summer Olympics
Games of the 32nd Olympiad, to be held in Tokyo, Japan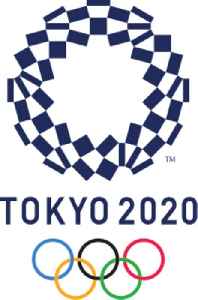 The
2020 Summer Olympics
, officially the
Games of the XXXII Olympiad
and commonly known as
Tokyo 2020
, is an international multi-sport event scheduled for 23 July to 8 August 2021 in Tokyo, Japan. Originally scheduled to take place between 24 July and 9 August 2020, it was postponed in March 2020 as a result of the COVID-19 pandemic. Despite being held in 2021, the Games of the XXXII Olympiad will keep the name Tokyo 2020 for marketing and branding purposes. This is the first time that the Olympic Games have been postponed rather than cancelled.
Covid: Gymnast Dipa Karmakar resumes training after 5 months

Gymnast Dipa Karmakar resumed training after more than five months. Karmakar was on a break due to the raging Covid-19 pandemic. The athlete was back in gym to enhance her gymnastic skills. Karmakar..
Credit: HT Digital Content Duration: 03:00
Published
Bouncing back from Olympic disappointment

Japanese trampolinist Tetsuya Sotomura was pushing for his country's final qualification spot for the Tokyo Olympics earlier this year but his dream was shattered when the Games were postponed.
Credit: Reuters Studio Duration: 01:15
Published
Scratchcard winners trade world tour for UK campervan trips due to lockdown

A couple who scooped a £1 million lottery scratchcard prize have been forcedto trade in a world tour for campervan trips to Great Yarmouth and Harrogate.Andrew and Paula Hancock, who thanked their cat..
Credit: PA - Press Association STUDIO Duration: 01:00
Published
India Hockey captain Manpreet Singh on life in lockdown and plans for Tokyo 2020

In an exclusive interview with Hindustan Times, India men's hockey team captain Manpreet Singh speaks on the life amid lockdown at SAI Center in Bengaluru, and the plans to prepare for Tokyo 2020...
Credit: HT Digital Content Duration: 08:12
Published
Anti-Olympics protest in Tokyo on day of planned Opening Ceremony

Several dozen protesters in masks gather in front of Japan's National Stadium to protest against holding the Tokyo Olympics next year given the danger of the novel coronavirus
Credit: Reuters - Sports Duration: 03:06
Published
Uncertainty surrounds one-year countdown for Tokyo Olympics

Thursday marks one year before the next summer Olympics, Tokyo '202ONE'.
Credit: Al Jazeera STUDIO Duration: 02:46
Published
Tokyo 2020 preparing to deliver Games with COVID-19 - CEO Muto

RESENDING FULL SCRIPT VIDEO SHOWS: INTERVIEW WITH TOKYO 2020 CEO TOSHIRO MUTO SPEAKING ABOUT POSTPONED OLYMPICS, NEW SPONSORS AND DEALING WITH CORONAVIRUS / FILE FOOTAGE OF SPONSORS AND TOKYO 2020
Credit: Reuters - Sports Duration: 04:35
Published
Organisers announce schedule for rearranged Tokyo Games

Next year's Tokyo Olympics will follow an almost identical competition schedule as the one planned for this year.
Credit: Reuters - Sports Duration: 03:12
Published
Bach opens the first IOC session since the postponement of the Tokyo 2020 Olympics to 2021

First IOC session since Tokyo Olympics postponement is opened by Thomas Bach
Credit: Reuters - Sports Duration: 04:05
Published
IOC remains fully committed to Tokyo Olympics, youth games in Senegal postponed

The IOC remains fully committed to hosting the Tokyo Olympics in 2021 and is considering multiple scenarios for them to take place safely, says IOC President Thomas Bach.
Credit: Reuters - Sports Duration: 04:46
Published
Tokyo at highest alert level as COVID cases spike

Health experts put Tokyo on the highest alert for coronavirus infections on Wednesday and have been alarmed by a recent spike in cases within the capital. Organizsers of the rescheduled Tokyo Olympics..
Credit: Reuters Studio Duration: 01:29
Published
Tokyo Games likely to be pared down, says JOC chief

The Japanese Olympic Committee President Yasuhiro Yamashita spoke at a news conference 10 days before the Tokyo Olympics were due to start before the delay caused by the coronavirus pandemic.
Credit: Reuters - Sports Duration: 02:08
Published
Japan withdrawing 2023 Women's World Cup bid

The Japanese Football Association announces that Japan is withdrawing its bid to host the 2023 Women's World Cup.
Credit: Reuters - Sports Duration: 01:31
Published
100m world champ Coleman provisionally suspended after whereabouts failure

World 100 metres champion Christian Coleman is provisionally suspended by the Athletics Integrity Unit (AIU) and could miss next year's Tokyo Olympics after violating anti-doping whereabouts rules.
Credit: Reuters - Sports Duration: 01:22
Published
Sprint champ Coleman faces missed dope test ban

World 100 meters champion Christian Coleman, who narrowly escaped a ban last year for missing three doping tests, was provisionally suspended on Wednesday and could miss next year's Tokyo Olympics..
Credit: Reuters Studio Duration: 01:16
Published
You Might Like



One year out from Tokyo Olympics and Australia hopeful on sending biggest ever squad

With one year to go until the delayed Tokyo Olympic Games organisers are optimistic the situation will improve and the games will go ahead.




SBS - Published





Tokyo Olympics could be postponed again if virus mutates, Japanese coronavirus adviser says

Kiyoshi Kurokawa, a prominent Japanese government adviser, has warned the Olympics might not go ahead in 2021.




SBS - Published





Japan aims to have coronavirus vaccines in use by June 2021

Japan aims to put coronavirus vaccines into use by June 2021, the health minister said on Friday, as the country strives to be fully ready to host the Tokyo Olympics, originally planned for this summer..




Reuters - Published





Japan's Abe says cannot hold Olympics unless pandemic contained

Japanese Prime Minister Shinzo Abe said on Wednesday that the Tokyo Olympics could not take place next year unless the coronavirus pandemic is contained, as the city's governor called for an extension..




Reuters - Published




U.S. could become next coronavirus epicenter, WHO says

The World Health Organization said on Tuesday that the United States could become the global epicenter of the coronavirus pandemic, which finally forced reluctant organizers to postpone the Tokyo 2020..




Reuters - Published





U.S. could become 'coronavirus epicenter', UK locks down, Olympics on hold

The United States could become the global epicenter of the coronavirus outbreak, the World Health Organization said on Tuesday, as Britain went into lockdown and the Tokyo 2020 Olympics looked like..




Reuters - Published





Australian athletes told to prepare for 12-month delay of Tokyo Olympics

The Australian Olympic Committee has conceded the coronavirus means there is no longer the prospect of the Tokyo Olympics being staged this year.




SBS - Published





Coronavirus 'transcends sport': Australian swimmers call for fair play ahead of Olympics

Swimming Australia believes there could be a 'massive disadvantage' for athletes preparing for the Tokyo Olympics because of the coronavirus pandemic.




SBS - Published





Foreign ministers of South Korea, China, Japan support Tokyo holding 'complete' Olympics - Seoul

The foreign ministers of South Korea, China and Japan expressed their support for Tokyo to host "complete" Tokyo Olympics at a video conference held on Friday, South Korea's foreign ministry said.




Reuters - Published





Diamond Princess critic says Tokyo Olympics should be halted

The Japanese doctor who created a media firestorm with videos criticizing the quarantine of a coronavirus-stricken cruise ship said he now believes the Tokyo 2020 Olympics should not go on.




Reuters - Published





Australian athletes still planning to compete in Tokyo 2020 Olympics against travel advice

Australia is still planning to send athletes to Tokyo 2020, despite the Federal Government telling Australians not to leave the country.




SBS - Published





Japan says Olympics on track as Abe and Trump talk on coronavirus

Japan on Friday said it was determined to hold a "safe and secure" Tokyo Olympics on schedule, after U.S. President Donald Trump suggested a one year delay because of the coronavirus pandemic.




Reuters - Published





Suggestion Games delay is 'feasible' dismissed as 'outrageous'

A delay of one or two years would be the "most feasible" option if the Tokyo Olympics cannot be held this summer due to the global outbreak of the coronavirus, a member of the organizing committee's..




Reuters - Published





Olympics could be delayed 1-2 years if Games can't go ahead in summer, 2020 official says

A delay of one or two years would be the "most feasible" option if the Tokyo Olympics cannot be held this summer due to the global outbreak of the coronavirus, a member of the organising committee's..




Reuters - Published




Olympics: Tokyo plans to cancel events if big quake, other disaster strikes - media

Organizers of this summer's Tokyo Olympics have contingency plans to cancel competitions in the event of a strong earthquake or other natural disaster, the Mainichi newspaper said.




Reuters - Published





Work on Fukushima plant, halted during 2016 G7 summit, to continue during Tokyo Olympics

Decommissioning work at Japan's crippled Fukushima nuclear power station, halted during a G7 summit in Japan in 2016, will not stop during this summer's Tokyo Olympics, the plant operator said.




Reuters - Published





Japanese coronavirus cases top 1,000, government insists Olympics plans on track

The number of confirmed coronavirus infections in Japan topped the 1,000 mark on Wednesday, mostly from the Diamond Princess cruise liner, as the government reiterated that plans to host the Tokyo..




Reuters - Published





Japanese coronavirus infections reach 1,000, Olympics preparations on track

The number of confirmed coronavirus infections in Japan reached the 1,000 mark on Wednesday, as the government reiterated that plans to host the Tokyo Summer Olympics in July remained on track.




Reuters - Published





Japan still preparing for Olympics as planned - Suga

Japan is preparing to host the Tokyo Summer Olympics as planned, the government's top spokesman said on Wednesday, amid speculation the Games could be postponed because of the coronavirus threat.




Reuters - Published





Qualify first, worry later: Marathoners say no time to fear Olympic cancellation

Aspring Olympians at the U.S. marathon trials said on Thursday that they were concerned first with securing one of the coveted few tickets to Tokyo 2020 - and less, at least for now, about whether..




Reuters - Published





Not over my backyard: Tokyo residents fight Olympic flight plans

As Tokyo prepares to greet overseas visitors to the Tokyo 2020 Olympic Games in July, some city residents are upset about the more than 100 low flying jetliners a day that will bring them to the city.




Reuters - Published





Japanese emperor, on birthday, expresses coronavirus concern, looks forward to Olympics

Japanese Emperor Naruhito said on Sunday that he was looking forward to the Tokyo Olympics in summer but that he was concerned about the spread of the new coronavirus, which has killed three in Japan..




Reuters - Published





Tokyo postpones training for Olympics volunteers over virus fears

Organizers for the Tokyo 2020 Summer Olympics have postponed training for volunteers because of the spread of the coronavirus in Japan.




Reuters - Published





London can host 2020 Games if moved over coronavirus: mayor candidate

London would be ready to host the 2020 Olympics if the outbreak of the coronavirus forced the Games to be moved from Tokyo, Shaun Bailey, the Conservative candidate for mayor of the British capital,..




Reuters - Published





Beach volleyball event in China postponed due to coronavirus

A beach volleyball tournament due to be held in Yangzhou, China has been postponed until after the Tokyo 2020 Olympics due to the coronavirus outbreak, the Federation Internationale de Volleyball..




Reuters - Published





Niger sprint star in middle of athletics' hormone debate

Hailing from one of the world's poorest country, Nigerien sprinter Aminatou Seyni is no stranger to life's hurdles, but as she prepares for the Tokyo 2020 Olympics, the 23-year-old faces fresh..




Reuters - Published





South Sudan Olympic athlete says he plans to take home message of peace

Abraham Majok, a South Sudanese 1,500m runner training in Japan for the Tokyo Olympics, aims to bring back two things to his war-torn country after the Games: an Olympic medal and a message on the..




Reuters - Published





'Wash your hands': Tokyo governor to residents ahead of Olympics as coronavirus spreads

Tokyo governor Yuriko Koike called on residents on Sunday to wash their hands and wear surgical masks to prevent the spread of a new coronavirus which has infected thousands around the world as the..




Reuters - Published





Coronavirus forces postponement of badminton Olympic qualifier

The coronavirus epidemic continued to wreak havoc on the international sporting calendar on Saturday when the Lingshui China Masters badminton tournament, part of the qualifying process for the Tokyo..




Reuters - Published





Japan hopefully has time to build virus defenses before Olympics: professor

Vaccines against a coronavirus that has killed 170 people in China probably won't be ready by the start of the Tokyo Summer Olympics, a professor who looked at health risks ahead of the Games said,..




Reuters - Published





Coronavirus spotlights Japan contagion risks as Olympics loom

An outbreak of a new virus in China has raised fears of a global pandemic, forcing Japan to confront the possibility of deadly contagion and disruption as it prepares to host the 2020 Summer Olympics.




Reuters - Published





In Olympics-heavy policy speech, Japan PM says Games mark new era for nation

Six months before the Tokyo Olympics open, the Games are already inescapable in Japan - including dominating Prime Minister Shinzo Abe's policy speech to parliament on Monday.




Reuters - Published





Tokyo 2020 organizers hold earthquake drill at Olympics venue

Tokyo 2020 organizers held an earthquake drill on Thursday at Ariake Gymnastics Centre, a newly built venue for next year's Olympics, to test their readiness should a disaster strike during the..




Reuters - Published





Japanese man sentenced to life in prison for fatal stabbing on bullet train

A Japanese man was sentenced to life in prison on Wednesday after a stabbing attack on a speeding bullet train in 2018 that left one dead and two others inured, sparking a national debate about safety..




Reuters - Published





Australian Sprinter the face of INAS Global Games

Alberto Campbell-Staines will represent Australia in the INAS Global games next week with his sights set on the Paralympics in Tokyo 2020.




SBS - Published





Olympics construction worker dies as Tokyo swelters, heatstroke suspected

A worker at a Tokyo Olympics construction site died on Thursday after being found unconscious while working outside, organisers said on Friday, with media saying heatstroke was suspected as the..




Reuters - Published





Injuries force Sally Pearson into retirement

Sally Pearson has announced her retirement from athletics less than a year out from the Tokyo Olympics.




SBS - Published