Greek Orthodox Church
Orthodox Christian denominations descended from a Greek cultural tradition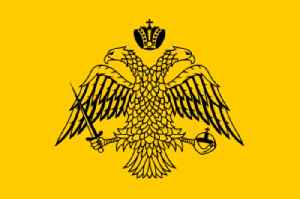 The name Greek Orthodox Church, or Greek Orthodoxy, is a term referring to the body of several Churches within the larger communion of Eastern Orthodox Christianity, whose liturgy is or was traditionally conducted in Koine Greek, the original language of the Septuagint and the New Testament, and whose history, traditions, and theology are rooted in the early Church Fathers and the culture of the Byzantine Empire. Greek Orthodox Christianity has also traditionally placed heavy emphasis and awarded high prestige to traditions of Eastern Orthodox monasticism and asceticism, with origins in Early Christianity in the Near East and in Byzantine Anatolia.


Australia's most senior Greek Orthodox leader, Stylianos Harkianakis, dies aged 83
The most senior figure in the Greek Orthodox Church of Australia, Archbishop Stylianos Harkianakis, has died.
SBS - Published
Search this site and the web:
You Might Like