National Health Service (England)
Publicly-funded healthcare system in England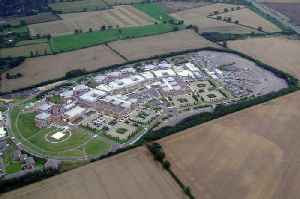 The National Health Service (NHS) is the publicly funded healthcare system in England, and one of the four National Health Service systems in the United Kingdom. It is the second largest single-payer healthcare system in the world after the Brazilian Sistema Único de Saúde. Primarily funded by the government from general taxation, and overseen by the Department of Health and Social Care, the NHS provides healthcare to all legal English residents and residents from other regions of the UK, with most services free at the point of use. Some services, such as emergency treatment and treatment of infectious diseases, are free for most people, including visitors.


Coronavirus in numbers: Publication of daily UK death figures is paused

A further 13 people who tested positive for coronavirus have died in hospital in England, bringing the total number of confirmed deaths in hospitals to 29,173, NHS England said on Saturday.The patients..
Credit: PA - Press Association STUDIO Duration: 00:34
Published
Sir Simon Stephens on NHS birthday

NHS England chief executive Sir Simon Stephens says tonight's final 'Clap for Carers' event is a chance for the country to thank healthcare workers as the National Health Service marks its 72nd..
Credit: ODN Duration: 01:20
Published
NHS Test and Trace system is 'working well at scale'

Baroness Harding, who is heading up the NHS Test and Trace programme, said the scheme had "got off to a good start". She told the Downing Street briefing: "Given that it is still early days this..
Credit: PA - Press Association STUDIO Duration: 01:31
Published
Matt Hancock: Participation with NHS Test and Trace is your civic duty

Whilst hosting the Coronavirus daily briefing at Downing Street the Health Secretary Matt Hancock said the use of the new Test and Trace system will be everyone's 'civic duty' to take part. The..
Credit: PA - Press Association STUDIO Duration: 01:42
Published
You Might Like



Coronavirus death toll in English hospitals rises to 21,180

A total of 21,180 people have died in hospital in England after testing positive for the new coronavirus, up by 327 in a 24-hour period, the National Health Service for England said on Sunday.




Reuters - Published




In video message, Boris Johnson says medics saved his life

British Prime Minister Boris Johnson left hospital on Sunday and thanked the National Health Service for saving his life, saying "things could have gone either way" for him as he battled COVID-19.




Reuters - Published




English coronavirus death toll rises 403 to 4,897, health service says

England's hospital death toll from the coronavirus rose by 403 to 4,897, the National Health Service said.




Reuters - Published





Some plateauing of London coronavirus outbreak, UK says

It will take a week or two before Britain's social distancing measures start to translate into lower hospitalization rates but there has been a bit of a plateauing in London in recent days, NHS England..




Reuters - Published





England's coronavirus death toll rises 29% to 1,651

The death toll in England from the coronavirus outbreak rose 29% to 1,651 with one person as young as 19 dying without any underlying health conditions, the National Health Service said.




Reuters - Published




UK will have done well if fewer than 20,000 die, NHS medical director says

The United Kingdom will have done well if it comes through the coronavirus crisis with fewer than 20,000 deaths, Stephen Powis, the national medical director of the National Health Service, said on..




Reuters - Published





Britain scales up coronavirus tests for health workers

Britain is scaling up coronavirus testing for frontline National Health Service (NHS) staff, with hundreds of tests due to be carried out in coming days and many more next week.




Reuters - Published





UK approves two new temporary hospitals in Birmingham and Manchester

Britain will build a further two hospitals to handle coronavirus patients, the head of England's publicly funded National Health Service (NHS) said on Friday.




Reuters - Published





No more coffee and cakes: London cafe owner rushes to help health service

The owner of a popular north London cafe is among more than 400,000 people who signed up to help Britain's National Health Service cope with the coronavirus crisis within 24 hours of a government..




Reuters - Published





UK health minister says 560,000 volunteers sign up to help NHS

Britain's health Minister Matt Hancock said on Thursday that 560,000 people had volunteered to help the National Health Service during the coronavirus crisis, more than double the number he had hoped..




Reuters - Published





UK provides free parking for health workers during coronavirus outbreak

All National Health Service (NHS) staff working in hospitals will be given free car parking during the coronavirus outbreak, Britain's health ministry said.




Reuters - Published





Another 28 people die in UK from coronavirus outbreak, total deaths cross 460: Media

Another 28 people have died from the coronavirus outbreak in Britain, taking the overall number of deaths from COVID-19 in the UK to 465, British media reported late on Wednesday, citing a statement..




Reuters - Published





More than 170,000 volunteer to help UK fight coronavirus

More than 170,000 people have signed up to help Britain's National Health Service tackle the coronavirus outbreak just hours after a request for a quarter of a million volunteers.




Reuters - Published




Britain seeking 250,000 volunteers to help health service

Britain is looking for 250,000 volunteers to help the National Health Service (NHS) and vulnerable people hit by the coronavirus crisis, health minister Matt Hancock said on Tuesday.




Reuters - Published





UK government scientist: No way to turn back coronavirus epidemic

Britain will not be able to turn back the epidemic caused by the new coronavirus so is working on managing the COVID-19 outbreak by bolstering capacity in the National Health Service, the government's..




Reuters - Published





England coronavirus deaths rise to 67, up 14 from Monday

Another 14 people in England who tested positive for coronavirus have died, bringing total deaths in England to 67, NHS England said on Tuesday.




Reuters - Published





No-deal Brexit stockpiling counterproductive, hospitals will have what they need: UK minister

Britain's National Health Service will have access to what it needs in a no-deal Brexit and any stockpiling is counterproductive, Michael Gove, the minister in charge of coordinating no-deal Brexit..




Reuters - Published