Federal Election Commission
United States independent regulatory agency that regulates federal elections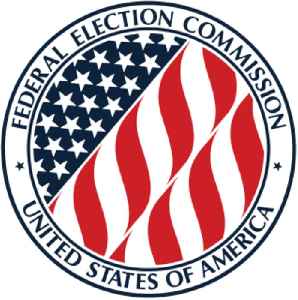 The Federal Election Commission (FEC) is an independent regulatory agency of the United States whose purpose is to enforce campaign finance law in United States federal elections. Created in 1974 through amendments to the Federal Election Campaign Act, the commission describes its duties as "to disclose campaign finance information, to enforce the provisions of the law such as the limits and prohibitions on contributions, and to oversee the public funding of Presidential elections."


Biden has big cash advantage over Trump in final stretch

U.S. Democratic presidential candidate Joe Biden's campaign entered the final stretch of the race with a large cash advantage over President Donald Trump, disclosures filed with the Federal Election..
Credit: Reuters - Politics Duration: 01:20
Published
You Might Like
Search this site and the web: