R. Kelly
American singer-songwriter and record producer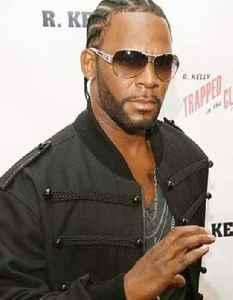 Robert Sylvester Kelly is an American singer, songwriter, record producer, and former professional basketball player. A native of Chicago, Kelly began performing during the late 1980s and debuted in 1992 with the group Public Announcement. In 1993, Kelly went solo with the album 12 Play. He is known for various songs including "I Believe I Can Fly", "Bump N' Grind", "Your Body's Callin'", "Gotham City", "Ignition (Remix)", "If I Could Turn Back the Hands of Time", "The World's Greatest", "I'm a Flirt (Remix)", and the hip-hopera "Trapped in the Closet". In 1998, Kelly won three Grammy Awards for "I Believe I Can Fly".


Court cameras allowed for R. Kelly trial
A US judge says cameras will be allowed going forward for the trial of R&B singer R. Kelly, beginning with the next hearing next week.
SBS - Published
Search this site and the web:
You Might Like