United States Environmental Protection Agency
Agency of the U.S. Federal Government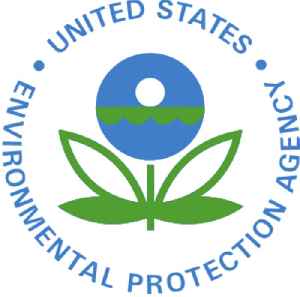 The Environmental Protection Agency (EPA) is an independent executive agency of the United States federal government tasked with environmental protection matters. President Richard Nixon proposed the establishment of EPA on July 9, 1970; it began operation on December 2, 1970, after Nixon signed an executive order. The order establishing the EPA was ratified by committee hearings in the House and Senate. The agency is led by its administrator, who is appointed by the president and approved by the Senate. The current administrator is former deputy administrator Andrew R. Wheeler, who had been acting administrator since July 2018. The EPA is not a Cabinet department, but the administrator is normally given cabinet rank.


New Study Finds Forever Chemicals In Seltzer

A Consumer Reports investigation has found that toxic "forever chemicals" are in several popular bottled water and carbonated water brands. According to the EPA Per- and polyfluoroakyl substances..
Credit: Wochit News Duration: 00:36
Published
White House to roll back curbs on methane

The Trump administration on Thursday will roll back regulations aimed at reducing emissions of the potent greenhouse gas methane from oil and gas operations, its latest move to unwind environmental..
Credit: Reuters - Politics Duration: 01:42
Published
You Might Like
Search this site and the web: