Australians
Nationality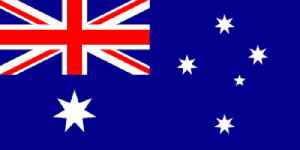 Australians, colloquially known as Aussies, are citizens and nationals of the Commonwealth of Australia, although some dual citizens, expatriates, and permanent residents may also claim Australian nationality. Home to people of many different ethnic origins, religious, and national origins, the Australian culture and law does not correspond nationality with race or ethnicity, but with citizenship and loyalty to the country. Despite the fact that over half of the citizens descend from the peoples of the British Isles, Australia is a multicultural society and has the world's ninth-largest immigrant population, with immigrants accounting for 26% of the population.


'Crazed'. 'F---wit', 'God': Milo texts to porn king list friends, foes
Milo Yiannopoulos' messages to bankrupt pornographer Damien Costas contain some pithy and sometimes downright racist assessments of notable Australians.
The Age - Published
Explained: Freedom of speech in Australia
Do Australians really have the right to freedom of speech?
SBS - Published
Australia Street: What are your thoughts on immigration?
Immigration and population policies will be a key at this year's federal election. We asked Australians what they think about Australia's migration policy and some new proposals.
SBS - Published
Left's ugly bid to blame conservative Australians for NZ atrocity
In the wake of the Christchurch massacre, desperate attempts have emerged to blame right-leaning people for a lone terrrorist's actions.
The Age - Published
Watch now: How will Australia feed our growing population?
Just how will we feed 50 million Australians and a ravenous growing region? Is business filling the innovation void? And is Government prepared to make the brave long-term calls? Our expert panel..
The Age - Published
Australian volunteers in New Zealand to help prepare Muslim victims for burial
Australians have travelled to New Zealand to help prepare Muslim victims for burial.
SBS - Published
'The whole world changed' : Australians helping rebuild earthquake-hit Nepal
A sense of community has been restored thanks to Australian volunteers.
The Age - Published
The High Court has listened to Aboriginal people, so must politicians
The court introduced new imagery and metaphor to help think about the impact on Indigenous Australians when land has been interfered with.
The Age - Published
Most Australians say migrants are a strength not a burden: poll
Most Australians think migrants have made the country stronger because of their work and talents.
The Age - Published
Indigenous Australians receive organ transplants at a quarter of the rate of non-Indigenous
The federal government has announced $2.3 million dollars of funding towards improving Indigenous Australians organ transplant numbers.
SBS - Published
You Might Like