Target Corporation
Retail chain in the United States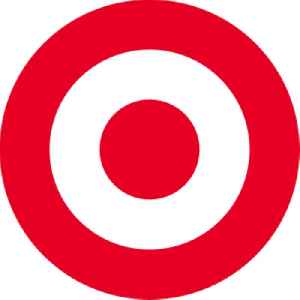 Target Corporation is the eighth-largest retailer in the United States, and is a component of the S&P 500 Index. Founded by George Dayton and headquartered in Minneapolis, the company was originally named Goodfellow Dry Goods in June 1902 before being renamed the Dayton's Dry Goods Company in 1903 and later the Dayton Company in 1910. The first Target store opened in Roseville, Minnesota in 1962 while the parent company was renamed the Dayton Corporation in 1967. It became the Dayton-Hudson Corporation after merging with the J.L. Hudson Company in 1969 and held ownership of several department store chains including Dayton's, Hudson's, Marshall Field's, and Mervyn's.


Target and superquiz, Wednesday, March 20
Trivia buffs: test your knowledge with today's interactive superquiz and target.
The Age - Published
Superquiz and Target, Sunday, March 17
Trivia and word buffs: test your knowledge with today's superquiz and Target.
The Age - Published
Ex Cop Used Police Database To Target At Least 150 Women 'To Try And Get Dates With These Women'
Former Bradenton police officer, Leonel Marines used the police database to target at least 150 women to try and get dates, reaching as far back as 2012.
Credit: Newsweek Duration: 01:55Published
S&P dips as investors eye key level
The S&P 500 dipped in a choppy session Tuesday. As Fred Katayama reports, investors digested posititive retailer earnings and economic data but eyed a key resistance level.
Credit: Reuters Studio Duration: 01:12Published
Dubai: a hub for international business
With its numerous summits, conferences and expos in this episode of Target we explore Dubai as a top business destination.
Credit: euronews (in English) Duration: 04:01Published
Walmart's holiday sales surge
Walmart's comparable sales in the U.S. jumped higher in the holiday quarter, crushing analysts' estimates. As Fred Katayama reports, the news assuaged investors following last week's disappointing..
Credit: Reuters Studio Duration: 01:04Published
U.S. Lawmakers Target China's ZTE With Sanctions Bill
According to Reuters, a bipartisan group of senators introduced a bill on Tuesday that would reimpose sanctions on ZTE, if the Chinese telecommunications firm fails to live up to U.S. laws. The bill..
Credit: Wochit News Duration: 00:30Published
Andropause: Debunking 'The Male Menopause' Myth
Women may not be the only ones who suffer the effects of changing hormones. Some men also report some of the same symptoms that women experience in menopause. An estimated 4 to 5 million men in the US..
Credit: Newsweek Duration: 04:20Published
Search this site and the web:
You Might Like