Heidi Allen
British Liberal Democrat politician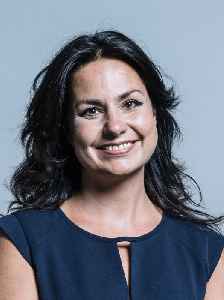 Heidi Suzanne Allen is a British politician who served as the Member of Parliament for South Cambridgeshire from 2015 to 2019. Initially elected as a Conservative, she resigned from the party in February 2019, joining and later serving as leader of Change UK. She resigned from Change UK in June of the same year, and joined the Liberal Democrats in October 2019. She announced on 29 October that she would not stand for re-election at the next general election.


You Might Like
Former UK Conservative lawmaker joins pro-EU liberal democrats
Britain's pro-EU Liberal Democrats said on Monday that Heidi Allen, a former lawmaker for Prime Minister Boris Johnson's Conservatives, had joined their party.
Reuters - Published
Brexit: Who Is the Independent Group?
by Stephanie Boyd - As if matters on Brexit couldn't get more complicated, it seems this week that a number of UK politicians have decided to take a stance and break away from their main parties..
One News Page Staff - Published
Search this site and the web: