Brisbane
Capital city of Queensland, Australia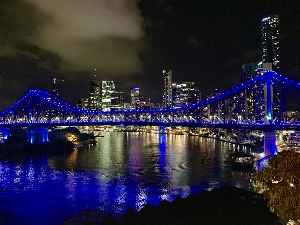 Brisbane is the capital of and the most populated city in the Australian state of Queensland, and the third most populous city in Australia. Brisbane's metropolitan area has a population of 2.5 million, and the South East Queensland region, centred on Brisbane, encompasses a population of more than 3.5 million. The Brisbane central business district stands on the historic European settlement and is situated inside a peninsula of the Brisbane River, about 15 kilometres from its mouth at Moreton Bay. The metropolitan area extends in all directions along the floodplain of the Brisbane River Valley between Moreton Bay and the Great Dividing Range, sprawling across several of Australia's most populous local government areas (LGAs)—most centrally the City of Brisbane, which is by far the most populous LGA in the nation. The demonym of Brisbane is "Brisbanite".


Qld leaders unite in prayer for NZ
Leaders of various faiths and government have joined hundreds of people in Brisbane to pray for the victims of the Christchurch terror attack.
SBS - Published
Man allegedly rams Queensland mosque
A Queensland man has been charged after allegedly ramming his car into a mosque south of Brisbane.
SBS - Published
Prayer service for NZ victims in Brisbane
Queenslanders, Muslim and non-Muslims alike, have been invited to attend a prayer service in Brisbane to honour the victims of the Christchurch massacre.
SBS - Published
Drought-hit Qld city eyes Brisbane water
A drought-stricken Queensland shire has been forced to introduce extreme water restrictions after then region's main dam level fell below 10 per cent.
SBS - Published
Qld dairy farmers protest Coles milk price
Queensland dairy farmers rallied at a Coles in Brisbane to protest the supermarket giant's refusal to increase the price of milk.
SBS - Published
Search this site and the web:
You Might Like