Italy
Country in Southern Europe
---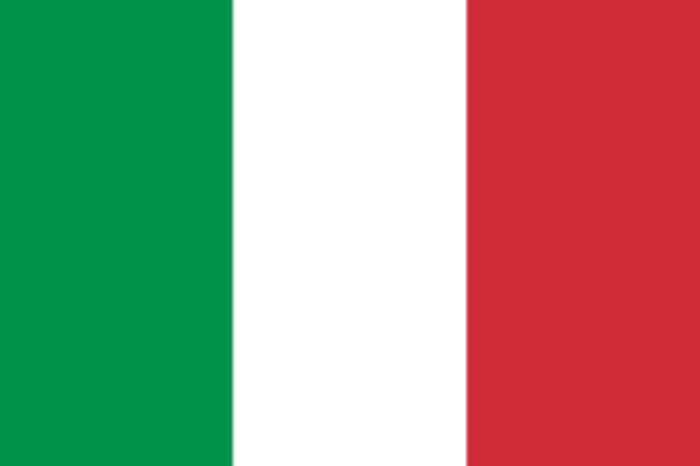 Italy, officially the Italian Republic, is a country consisting of a peninsula delimited by the Alps and several islands surrounding it. Italy is located in south-central Europe, and is also considered part of Western Europe. A unitary parliamentary republic with Rome as its capital, the country covers a total area of 301,340 km2 (116,350 sq mi) and shares land borders with France, Switzerland, Austria, Slovenia, and the enclaved microstates of Vatican City and San Marino. Italy has a territorial enclave in Switzerland (Campione) and a maritime exclave in Tunisian waters (Lampedusa). With around 60 million inhabitants, Italy is the third-most populous member state of the European Union.
The Nigerian mafia is spreading in Europe, especially in Italy. One of their specialties is human trafficking. DW correspondent..
Paul Griffiths, CEO of Dubai Airports, speaks to Becky Anderson as Dubai opens a travel corridor with Italy, and on the likelihood..
Police in Italy say they have arrested a Romanian man in connection with the deaths of 39 Vietnamese migrants found dead in the..
PA - Press Association STUDIO
PA - Press Association STUDIO
PA - Press Association STUDIO