Italy
Country in Southern Europe
---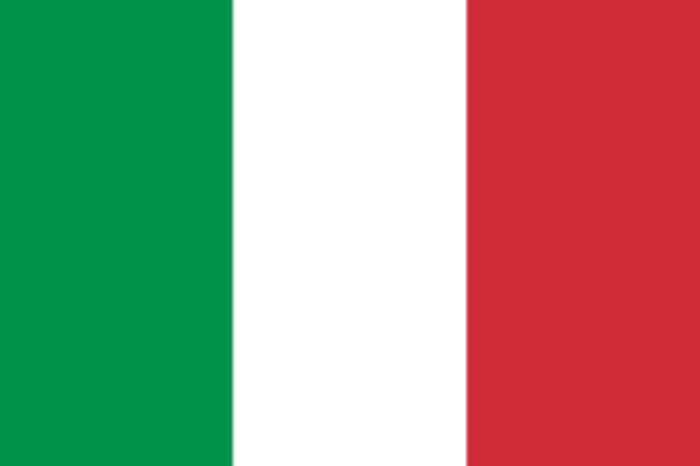 Italy, officially the Italian Republic, is a country consisting of a continental part, delimited by the Alps, a peninsula and several islands surrounding it. Italy is located in Southern Europe, and is also considered part of Western Europe. A unitary parliamentary republic with Rome as its capital, the country covers a total area of 301,340 km2 (116,350 sq mi) and shares land borders with France, Switzerland, Austria, Slovenia, and the enclaved microstates of Vatican City and San Marino. Italy has a territorial enclave in Switzerland (Campione) and a maritime exclave in Tunisian waters (Lampedusa). With around 60 million inhabitants, Italy is the third-most populous member state of the European Union.
Researchers in Italy have discovered that the Pfizer/BioNTech vaccine may be less effective in obese individuals.
SHOWS: UDINE, ITALY (FEBRUARY 28, 2021) (REUTERS - ACCESS ALL) 1. SCREEN OF DEVICE SHOWING RE-START TEST IN PROGRESS 2. WORKERS..
Italian fashion house Prada reworked wardrobe classics for its fall line at Milan Fashion Week on Thursday, with designers Miuccia..