Mexico City
Capital in Mexico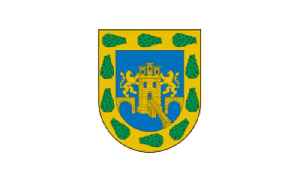 Mexico City, or the City of Mexico, is the capital of Mexico and the most populous city in North America. It is one of the most important cultural and financial centres in the Americas. It is located in the Valley of Mexico, a large valley in the high plateaus in the center of Mexico, at an altitude of 2,240 meters (7,350 ft). The city has 16 boroughs.


Guatemalan migrant child dies after Mexican detention
A 10-year-old Guatemalan migrant girl died after being taken to hospital from a Mexico City immigration detention center, Mexican authorities said on Thursday, adding to a growing number of deaths of..
Reuters - Published
Mexico arrests owner of school devastated by 2017 earthquake
Mexican police have arrested on manslaughter charges the owner of a Mexico City school that collapsed during a devastating 2017 earthquake, killing 19 children and seven adults, authorities said on..
Reuters - Published
LGBTI Mexicans fight homophobia with kiss-off
Members of Mexico City's LGBTI community marked the International Day Against Homophobia, Transphobia and Biophobia with kissing on Friday. Rough cut (no reporter narration).
Credit: Reuters Studio Duration: 00:54Published
Mexico City declares pollution alert over smoke from wildfires
Authorities tell residents to stay indoors as wildfires in southern Mexico and Central America burn.
Credit: Al Jazeera STUDIO Duration: 02:13Published
Mexicans sprint in stilettos for LGBT equality
Activists hold a heels-only race to promote equality for LGBT people in predominantly Catholic Mexico. Rough cut (no reporter narration).
Credit: Reuters Studio Duration: 01:15Published
Watch: Mexico City neighbourhood re-enacts victory over French for Cinco de Mayo
Cinco de Mayo has evolved over the decades and today stands as a symbol of Mexican unity and patriotism.
Credit: euronews (in English) Duration: 00:20Published
Mexicans re-enact victory over France celebrated as Cinco de Mayo
Thousands marked the anniversary of the Battle of Puebla in Mexico City on Sunday with a parade and reenactment of the famous 1862 battle, in which Mexican troops defeated the French army.
Credit: euronews (in English) Duration: 00:50Published
Marijuana goes mainstream at Mexico City festival
Hundreds gathered in Mexico City on Saturday (March 30) for a marijuana festival, bringing together industry experts, recreational users and doctors together for the event. No reporter narration.
Credit: Reuters Studio Duration: 00:44Published
Alert level raised after Mexico volcano erupts
Mexican authorities on Thursday raised the alert level for the Popocatepetl volcano near Mexico City after the latest eruption on Tuesday spewed steam and gas into the air and burning fragments onto..
Credit: Reuters Studio Duration: 00:35Published
California Avocados Recalled
LOS ANGELES (Reuters) - A California avocado grower and distributor has voluntarily recalled its product from six states due to concerns about possible contamination with Listeria, bacteria that can..
Credit: Wochit News Duration: 00:45Published
Aztec war sacrifices found in Mexico may point to elusive royal tomb
A trove of Aztec sacrifices including a richly-adorned jaguar dressed as a warrior and recently discovered in downtown Mexico City could lead archaeologists to the most tantalizing find yet: an Aztec..
Credit: Reuters Studio Duration: 02:04Published
Search this site and the web:
You Might Like