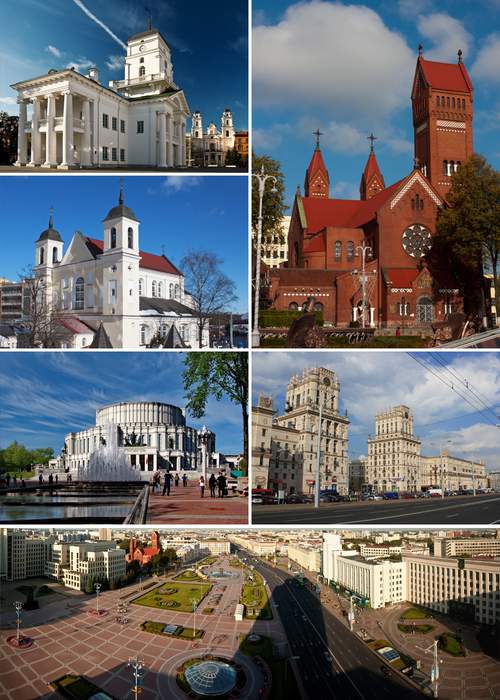 Minsk is the capital and the largest city of Belarus, located on the Svislač and the Niamiha rivers. As the capital, Minsk has a special administrative status in Belarus and is the administrative centre of Minsk Region (voblasć) and Minsk District (rajon). As of January 2018, its population was 1,982,444,, making Minsk the 11th most populous city in Europe. Minsk is the administrative capital of the Commonwealth of Independent States (CIS) and seat of its Executive Secretary.
It follows Minsk's move to divert a Ryanair passenger plane and arrest dissident journalist Roman Protasevich last month.
The move follows Minsk's intervention last month forcing a Ryanair flight to land in Belarus to arrest dissident journalist Roman..
Pressure mounts on Minsk as more carriers suspend flights while journalist's father says Protasevich has likely been beaten.
PA - Press Association STUDIO
PA - Press Association STUDIO