Washington, D.C.
Capital district of the United States of America
---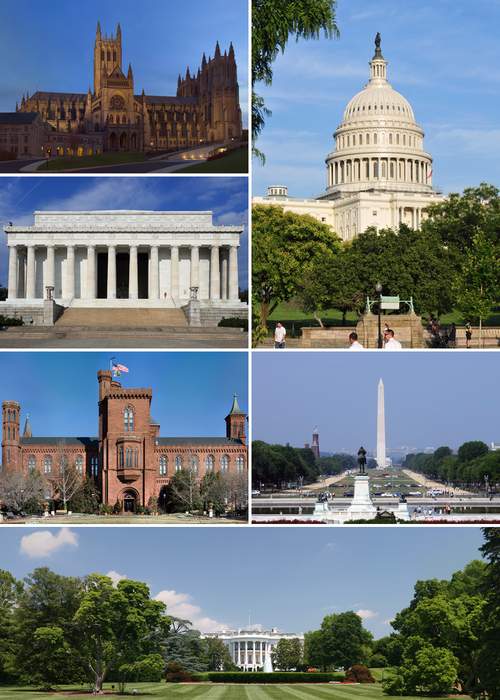 Washington, D.C., formally the District of Columbia and also known as D.C. or just Washington, is the capital city of the United States of America. It is located on the Potomac River bordering Maryland and Virginia, with Congress holding its first session there in 1800. The city was named for George Washington, the first president of the United States and a Founding Father, and the federal district is named after Columbia, a female personification of the nation. As the seat of the U.S. federal government and several international organizations, the city is an important world political capital. It is one of the most visited cities in the U.S., with over 20 million visitors in 2016.
CNN's SE Cupp criticizes Rep. Marjorie Taylor Greene's "stunts" since joining Congress, saying the Georgia Republican came..
Washington, D.C. media coverage
USA Today News (International)
The National Cathedral in Washington D.C. rang its bells 500 times in memory of the over 500,000 Americans that have lost their..
PA - Press Association STUDIO
The Chinese Lunar New Year of the Ox kicked off to a tasty start this week at the Smithsonian National Zoo in Washington, where..